Veteran's Day is a day that holds a special place in my heart.  Not only because I am wife to a man who has chosen to dedicate his life to the service of his country in a way that few ever do.  Not only because I am the grand-daughter of a man who, together with his entire generation, sacrificed and served for something greater than himself.  But also because I know that I am blessed to live freely and live safely and live with choice and opportunity because of the men and women in uniform who have lived and died so that I could.
That is a kind of service that could never be adequately honored.  It is the kind of service for which I give gratitude with my whole heart.  It is the kind of service I hope to never take for granted.
And so with a humble heart full of thanks to all those who have served and who serve today, I say "thank you".
And in honor of this day, I offered this free download.  🙂  It was inspired by the service of those in uniform.  And created with a heart full of gratitude and hope to honor our veterans here in the U.S. but can certainly be used for any page or project.   And I got a little help from my kindred spirit and the fabulously talented Amy too!  She contributed some of her amazing mishmashed sentiments!
I so hope you enjoy!  Feel free to click the "download" button below to access the freebies. (everything shown is shown in separate previews, but available in a single download).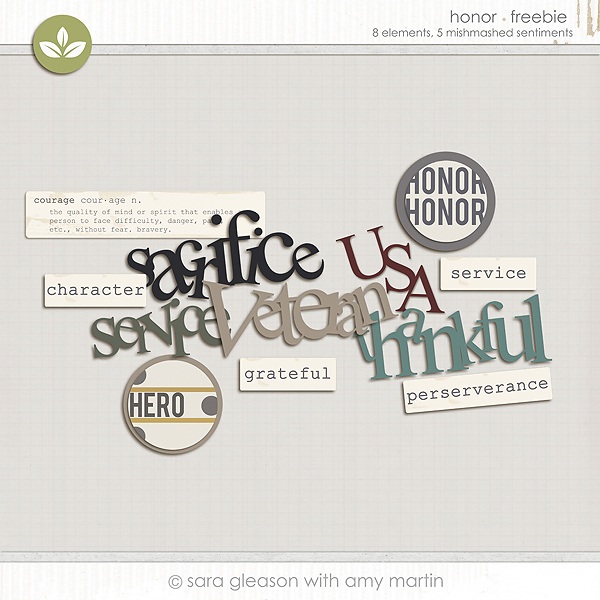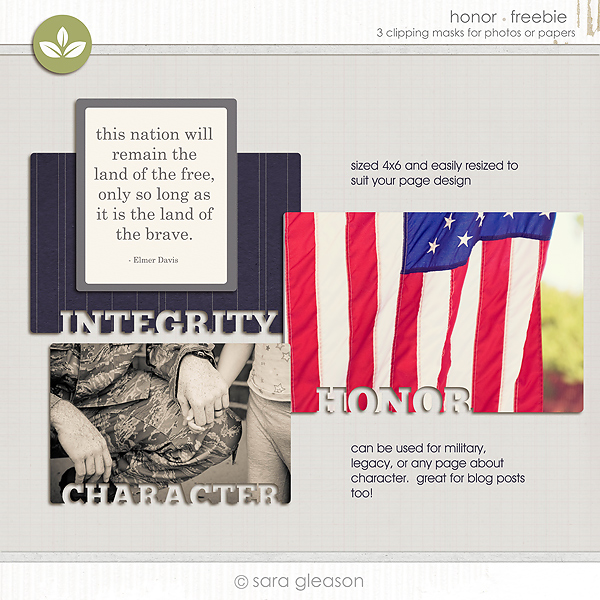 You can access this free download by clicking on any of the preview images above or by clicking on the text below.