I love page designs that play with richness in layers and paper while still feeling balanced by a measured use of space.  And so I'm happy to introduce my latest set of page design templates that are rooted in just those qualities.
Meet Poppy.  Poppy features layering and plays with page edges while still keeping strong composition at the heart of the designs: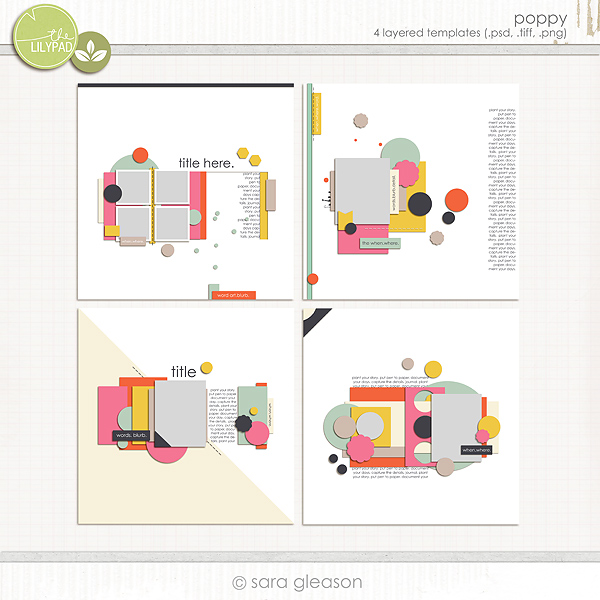 Here is a spot of creative inspiration from the Storytellers and Pollys:
I always love seeing how a page design is transformed by each individual's style and the different palettes and products used.
Poppy is available for 20% off through the Sunday 27 April, 2014.
Garden Report subscribers receive exclusive new release savings in the latest newsletter – check your inbox for your copy!  Not yet a subscriber? Subscribe now to receive exclusive offers and product news from me!
I hope you enjoy playing with the Poppy page designs!  I would love to see your pages!  Share with me on Facebook or in my gallery at The Lilypad or Plant Your Story!