The DigiScrap Parade is a fun "hopping" experience for scrapbookers and storytellers wherein they can "hop" about a series of blogs to gather pieces to a coordinating collection to scrap their memories.  It is meant to be a sampling of products from wonderful designers in the community, offered quarterly.
I am happy to be a part of the May 2015 hop, "In The Garden" which features a collection rich with cheerful color, texture and garden goodies. I was inspired to create a sample of pieces rooted in the tending of our personal gardens: growing the best things in life.
For more information and for all the links to the hop, please stop by the DigiScrap Parade website.
If you're following the Parade route from start to finish you should have arrived here from Krystal Hartley's blog and your next stop will be Peppermint Creative.  If you get lost along the way, simply head back to the DigiScrap Parade website to view the master list and get back on track.
Here's my contribution to In The Garden: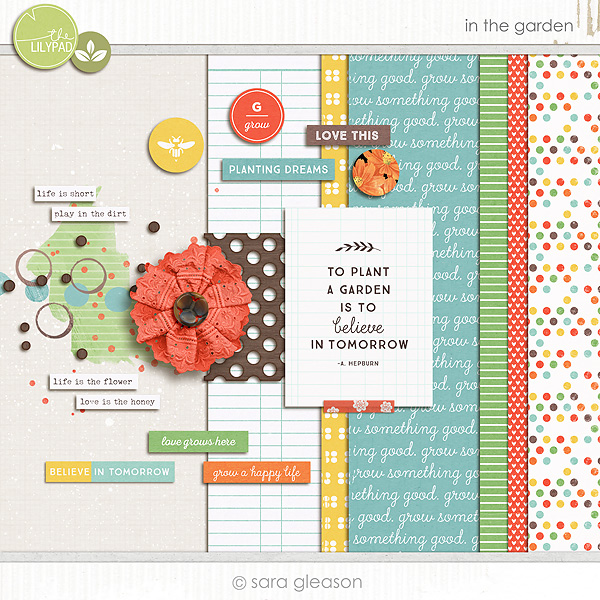 You can access In The Garden by clicking on the preview image above or by clicking on the download button below. Or the text here: In The Garden

Here's to growing a happy life, planting dreams and playing in the dirt!  Happy Scrapping!