Here we are on the cusp of The Holiday Season and I have to tell you I am so completely FULL..of excitement and anticipation and reflection and love for all the things I love most about this beautiful time of year.  The traditions, the preparations, the sounds and sights and smells.  And yes, even the busy.  I think I so love this season because Story lives in its every nook and cranny.  And because it keeps me so naturally focused on all the things that matter most to me:  Family, Faith, Memory Making, Tradition, Joy.
I've had the wonderful opportunity to share story encouragements and nudges as part of Tiffany Tillman's amazing Heart of the Holidays class at ReneePearson.com.  It's just the kind of project that helps to document the holiday memories with ease and with creativity and with a heart for the story.

This year marks Year Four of Tiffany's Heart of the Holidays class.  If you're familiar with her annual December template class you already know it's an extravaganza of learning, documenting and fun.  Tiffany's class focuses on documenting Holiday memories, album preparation, photography, and digital techniques.  And the story-centric journaling prompts I've developed encourage you to find the story that lives in those nooks and crannies and to focus on the Heart of the Holidays as you document your personal holiday story.
Class participants receive:  60 templates – separated in to three album sizes, a full (and beautiful) holiday kit designed by Mye De Leon and Karla Dudley, 20 PDF journaling prompts, gobs of instruction from Tiffany and various bonuses including a coupon from Persnickety Prints for holiday printing.  And, and, and.
Let's just say it's FULL of wow.  With a capital W.
Here is a peek of the beautiful bevvy of goodies made available: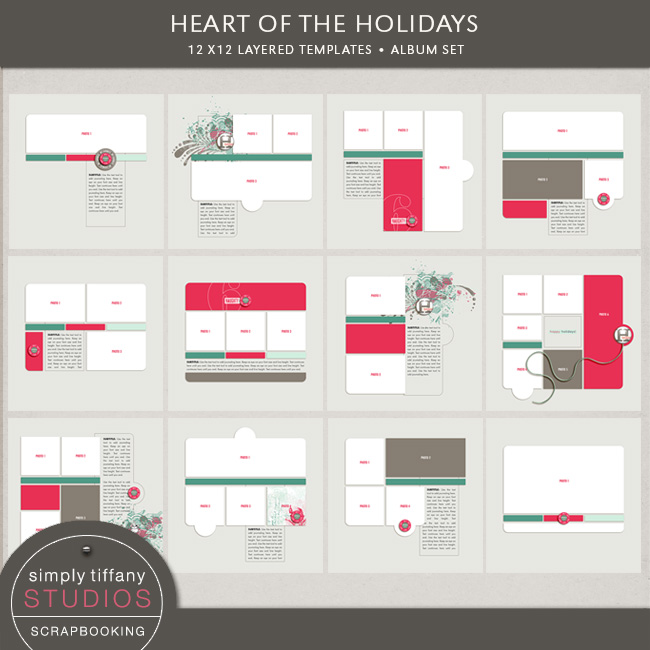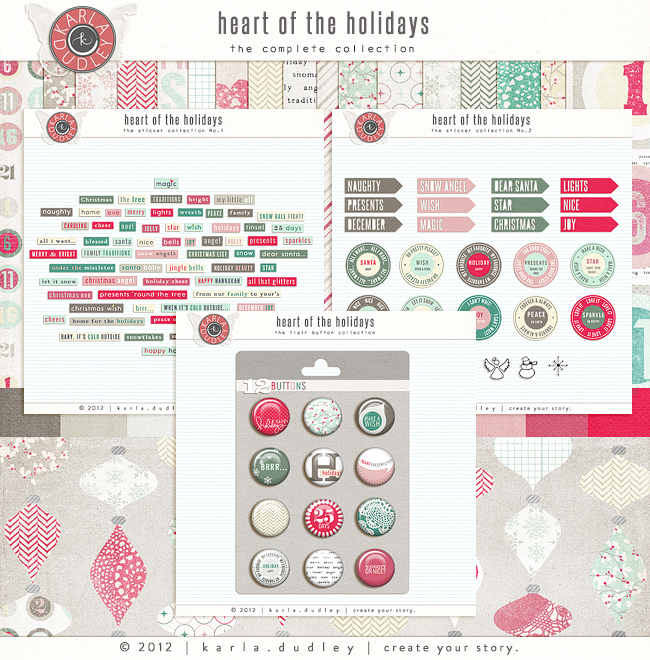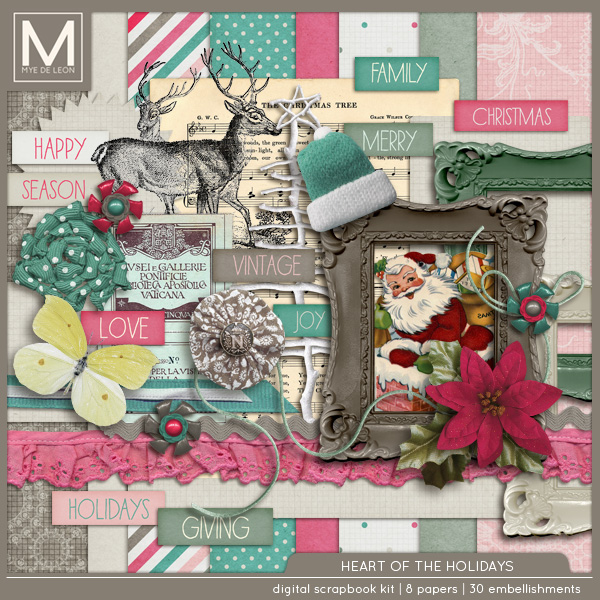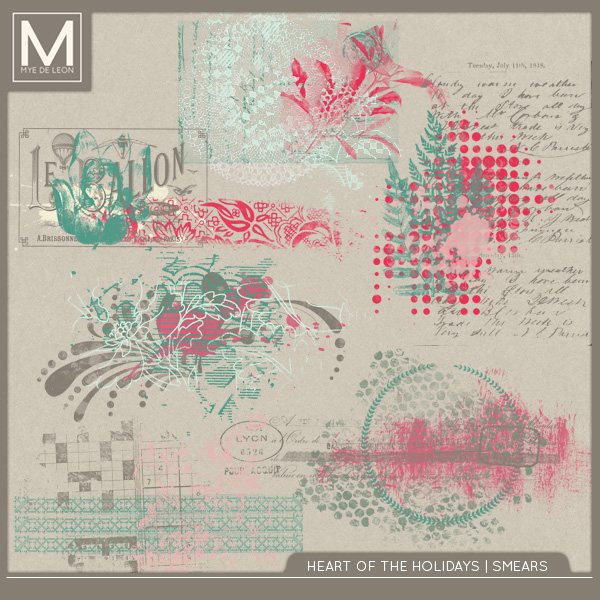 You can learn even more about Heart for the Holidays here and here.
Best part is….Tiffany is generously giving away a complimentary seat this this amazing holiday class experience!  Yes, it's true.  One lucky commenter can win a seat in Heart of the Holidays!  To enter for your chance to win, just leave a comment below before Wednesday  21 November at 10am (PST).   You can increase your chances at winning by posting about the giveaway on Twitter, Facebook, Pinterest, or on your blog.  Be sure to come back here with a link to each post you make around the interwebs  in the comments.  The giveaway winner will be announced here on Wednesday morning by 11 am (PST).  If you win the giveaway and have already registered for this class, you will receive a refund.
Lots of luck!!