July of 2010 marked the beginning of something special.
One year ago, Crystal and I introduced our storytelling concept Grow With Love.  It was fresh, it was a little challenging, and we were a little terrified but hugely excited about it.  Grow With Love was and remains our vision for our personal storytelling and it also reflected our philosophy and heart for encouraging others in their own storytelling.  We hoped to create story-and-prompt driven projects that would challenge and encourage scrapbookers and storytellers to document their personal stories in a more meaningful way.  And more importantly, in a way that would have a tangible impact on their lives beyond the page.  In the year since we first put ourselves and this heartsong "out there" we have been so amazed and inspired by the beautiful pages and stories we have seen shared.  And it was Grow With Love that gave me the personal nudge of confidence to really surrender to my love of Story and develop Plant Your Story.
So reflecting on this adventure, one year later, has me feeling a little nostalgic and ooey and gooey.
And Crystal and I both agree that our first project, Grow With Love: Marriage, holds a special place in our hearts (and in our albums)…and not just because it was our "first" but because of the impact it had on both of us personally.  To this day, the pages that I created during the GWL: Marriage process remain some of my most favorite because they are full of my heart and they document the most important relationship in my life.  It was transformative.  It was empowering.  It was challenging.  But it was worth it.  So so worth it.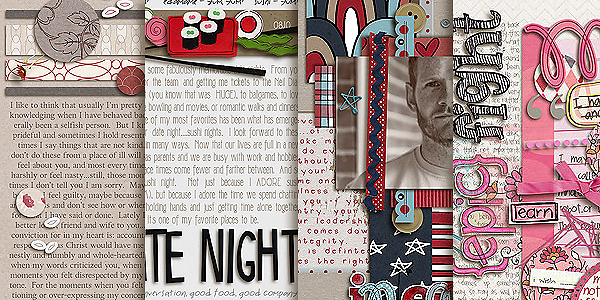 ——————————————————————————————————————————————-

So today, in honor of our One Year Grow With Love "anniversary", Crystal and I would like to offer three Plant Your Story readers with the chance to take part in this storytelling journey as well.
Grow With Love: Marriage was inspired by deep reflection of our own loves and relationships.  It is a series of templates and journaling prompts that we hope will inspire you to share your own stories and create beautiful pages from the heart that you will love.   Includes twenty layered templates and twenty printable thoughtful journaling prompts that we hope will encourage you to step out of your comfort zone a little bit, reflect on your relationships and loves, and love a little more deeply and truly.  And as you scrap, at your own pace, you can review the process and get inspiration and encouragement that was posted here on the blog.
To enter this giveaway, simply comment here by next Friday 5 August at midnight (PST) for your chance to win Grow With Love: Marriage Edition.  To increase your chances of winning, you can tweet (or retweet with a visible link) or blog or share news of this contest — be sure to share a separate comment with the link to your tweet or post.
If you have already scrapped Grow With Love: Marriage Edition, you can still win something special!  Simply share one of your pages on the Plant Your Story FB page  (For a "how to" see this link) and comment here for your chance to win $20 to shop my store!
Lots of luck!  And thank you for one year of growing with love!  ♥