Happy April!  And welcome to the first Grow With Love: Letters post of this month!
If you're just finding us here's a smidge of backstory: "Grow With Love: Letters Edition" is a collaboration of templates and journaling prompts presented by Crystal Livesay and Sara Gleason and rooted in and inspired by letter writing as featured in the Artisan Notebook throughout 2011.  We will really explore the beauty of letter writing in our scrapbooking through letters to loved ones, letters to ourselves, letters as words into the cosmos.  Letters that help us set our hearts to paper, help us to get introspective, challenge us to bring words and thoughts to action in our days and letters that guide us to share the fun, the little moments, the every day.   So far we have penned letters that reflect upon setting direction and setting compasses, loves and relationships, and gifts.    This month's project has us considering fresh beginnings.
We hope you will enjoy continuing in this scrapbooking and storytelling journey with us!  Please remember anyone is welcome to join in and follow along at any time.  You can access the complete Grow With Love archive and hop in to the Letters project which will be highlighted here every Wednesday.  The schedule for April is as follows, with all posts found right here on the Plant Your Story blog:
Week One: Wednesday 6 April – join Sara for Day Thirteen
Week Two: Wednesday 13 April – join Crystal with Day Fourteen
Week Three: Wednesday 20 April – join Sara with Day Fifteen
Week Four: Wednesday 27 April – join Crystal for Day Sixteen
Each day we will post a prompt and delve into it a bit more, sharing our own inspirations and pages and hopefully giving you a bit of a creative push for your own pages.  We are thrilled to share in this adventure in scrapping and in storytelling with you!
So let's get into April!  April is a time when we feel the beginnings of change in the seasons.  For many of us we are starting to feel the onset of Spring, for others we are feeling Summer's end.  With the arrival of sunnier days and warmer climes for Crystal and I, we began to reflect on beginnings.  And how fun it is to look back and remember where things started.  We grow so much in our lives in every area and as we move from season to season in our days, and it's good to take a little time to pause and reflect.   It's good to  to record where everything started and to reflect on our changes from the beginnings.
This month, we will reflect on the fresh beginnings, and the endings.  We will take stock of the journey and our growth, how things have changed, what we have learned and what we have gained.  There is a lot of story to be told when we go back to the beginning.  And we are eager to do that this month.
Here is the prompt for today, Day Thirteen: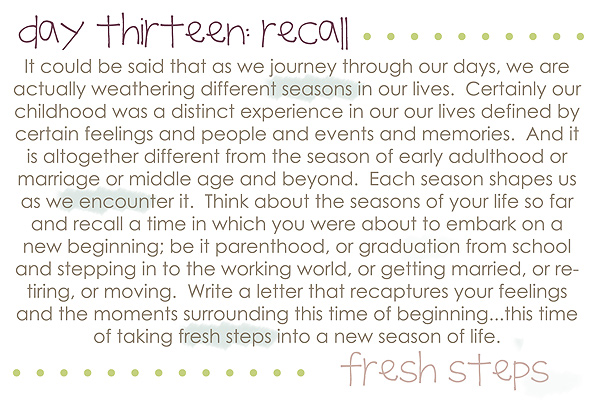 When you think of those moments of stepping in to fresh adventure, experiences, life seasons, what did you feel?  Try to capture the essence of your fresh beginning in this page..be it through art journaling or pulling out a few "vintage" photographs, getting nostalgic and diving into your personal history, or reflecting on something new right in this moment.
Let's take a peek at how the GWL Storytellers were inspired by this prompt.  I really loved how each was inspired to reflect on different seasons in their lives:
Coila: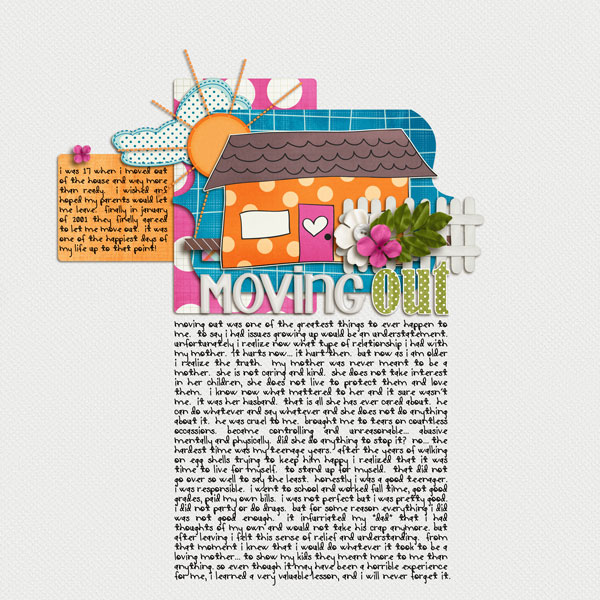 Jacq: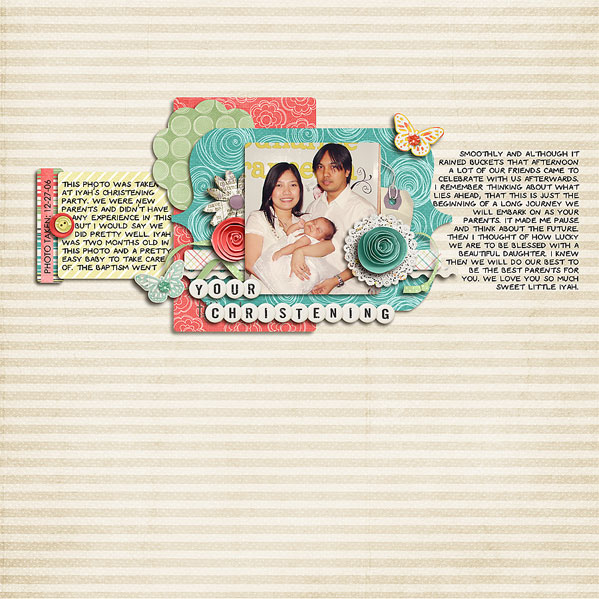 Lex:
Nicole: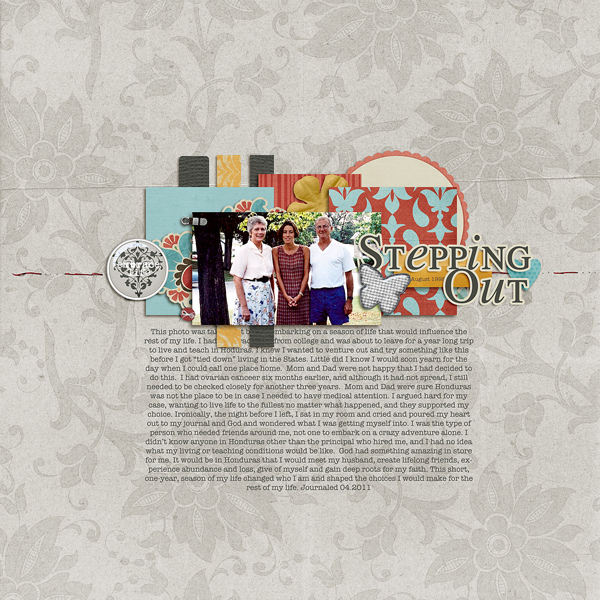 Teresa: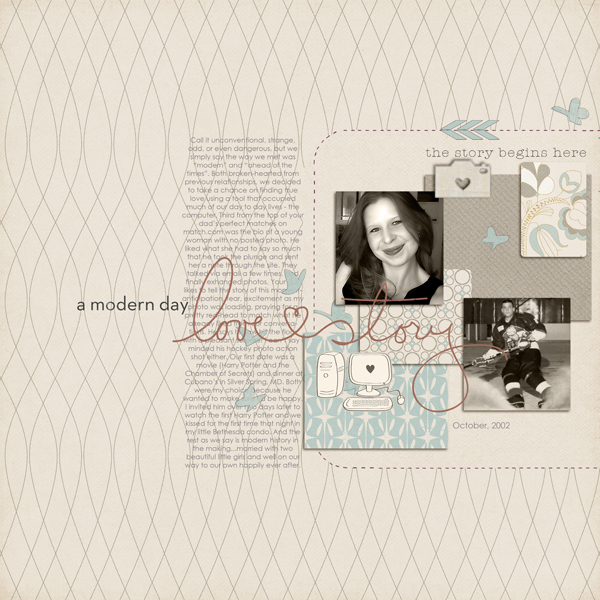 How will you let this prompt inspire you?  Feel free to share with us in the comments or in the Plant Your Story gallery!
Happy Day and Happy Scrapping!