Happy Wednesday!  I'm happy to be sharing today's prompt from Grow With Love: Letters.  This month we are considering the stories of beginnings.  In Day Thirteen we let ourselves get reflective in our remembering and we captured the feelings that come with the beginning of a new season of life (married life, parenthood, stepping in to the world on your own for the first time..).  Today we will build upon that reflectiveness and the exciting energy of "begninning":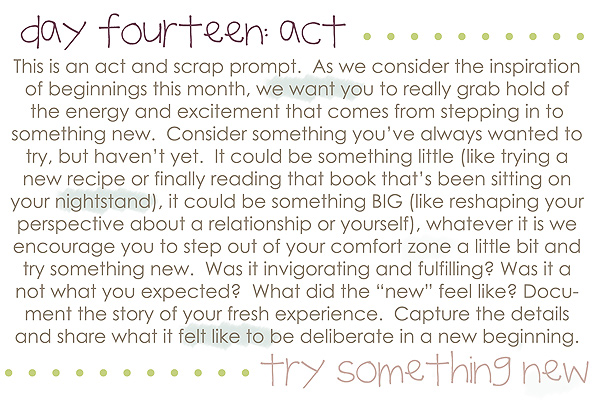 This is what Crystal and I call an "act and scrap" prompt.  These prompts are designed with the hope of encouraging you to let the story touch your life in a tangible way…to actually *write* your story, so to speak.
And there are so many possibilities for this prompt, so you can have fun with it!  What little something (or big something) have you been thinking about beginning, but haven't found the time or made the time for?  What something New would you like to try?  Try something new today.
Sara was inspired to share about a new lifestyle she is embarking on: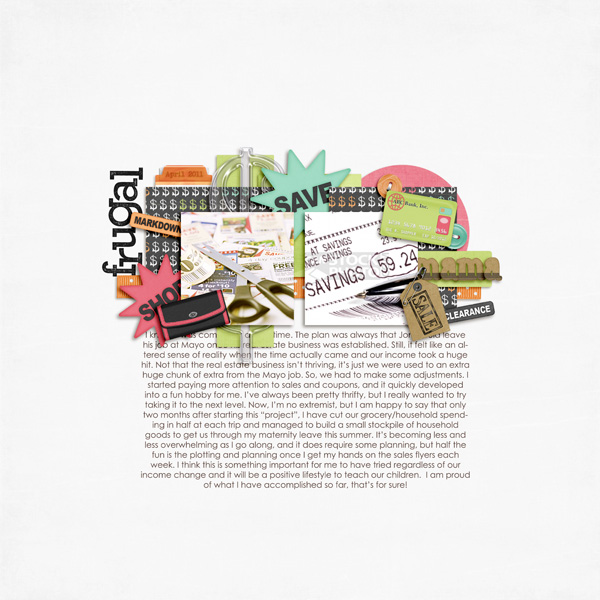 And Kelly documented her adventure in trying a new crafty project: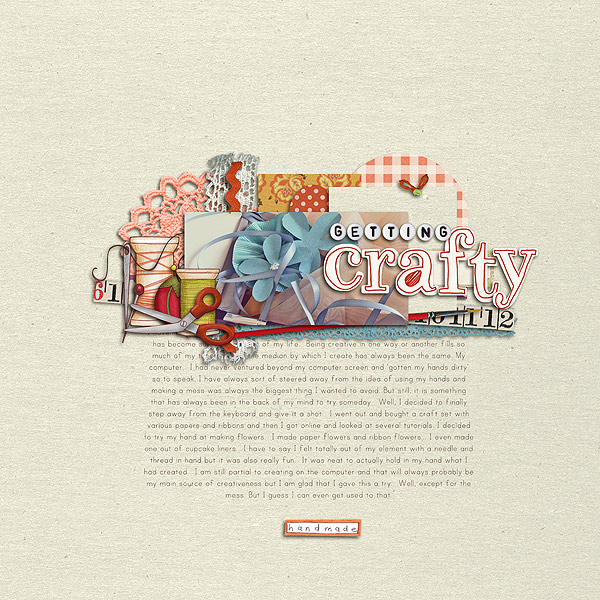 For more inspiration on scrapping the story of  "trying something new" I encourage you to visit Peppermint and Christine as they document an entire year of New in a project called New 52.  Each week they try something new to them and really embrace the journey of living life fully, trying new things and embracing change.
And be sure to visit next Wednesday for the next installment in the Letters series.  We can't wait to see your pages!
Happy New and Happy Scrapping!
——————————————————————————————————————————
Grow With Love is a story-centric scrapbooking and journaling project.  We hope it will inspire you to document your stories in a meaningful way that helps you live life more meaningfully too.  Please remember anyone is welcome to join in and follow along at any time.  You can access the complete Grow With Love archive and hop in to the Letters project which will be highlighted here every Wednesday.