Happy Wednesday!  I'm so happy to present Day Fifteen of the Grow With Love: Letters project.  This month has us putting pen to paper about "beginnings".  And this week's prompt calls for us to get a little reflective and retrospective as we consider how a "beginning" of a relationship has evolved over time.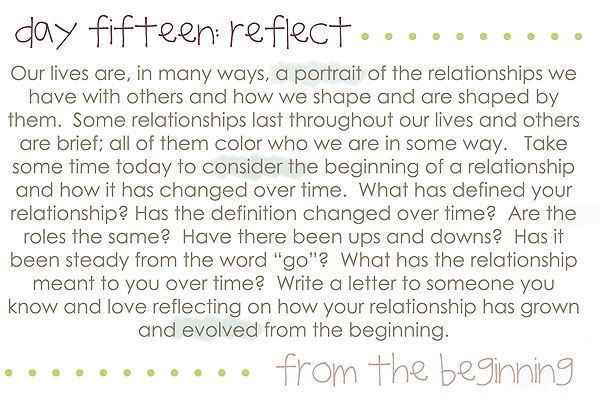 When I think of the "why" for my love of scrapbooking and storytelling, so often my thoughts land squarely on: relationships.  As I am documenting our days, really what I am doing is telling the story of our interactions: the conversations, the events, and the moments shared *together* with those I love.  Or I am gushing about or reflecting on the people I share my life with…and at the core of all of this is a portrait of my relationships.
Usually I am recording memories as they happen, preserving snapshots and details and connections in little windows of time.  One day, taken together, they will reveal an entire history and journey of our relationships.  But generally, as it's unfolding in my storytelling day by day, the evolution of the relationships  isn't immediately obvious.  And so this week's prompt was refreshing for me.  It inspired me to take some time to consider the entire history of a relationship and give the "sum up" as I reflected on how that relationship has evolved over time.  And I'm really pleased to have scrapped it!
I was inspired to scrap about my relationship with my sister.  This is a relationship that has, regretfully, not been documented in my scrapbooks as often as I would like.  A huge part of that is the geographical divide between us.  Living at opposite ends of the country makes it difficult to make memories together like we once did.  And so that is another reason I really appreciated this prompt — I could focus on documenting a relationship that means so very much to me and has deep and long history, but fewer "today" moments than I would like.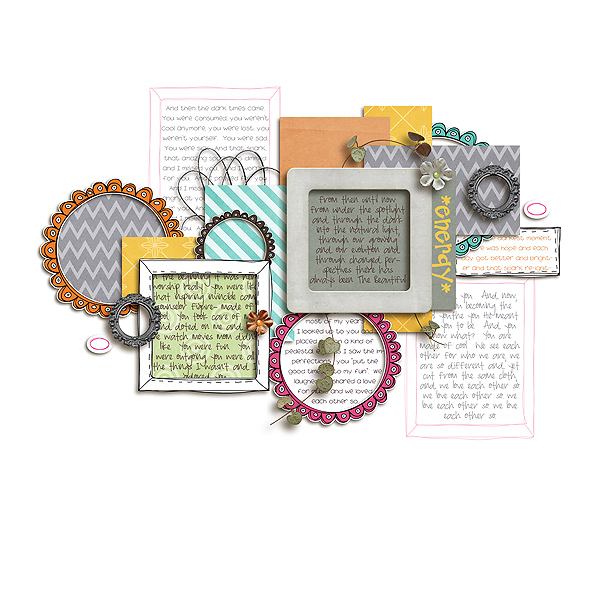 I used goodies from the amazing new grab bag from Fruit LoOp Sally at Ninth and Bloom.
Coila was inspired to reflect upon her relationship with her husband: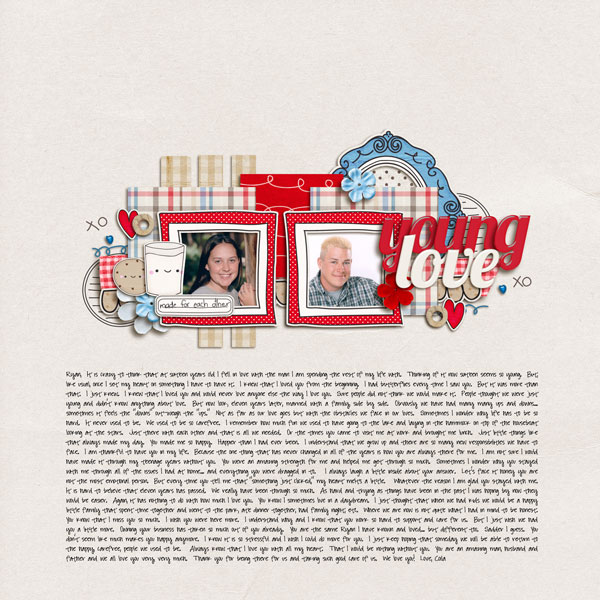 And Lex was inspired to scrap the evolution of her relationship with her sister: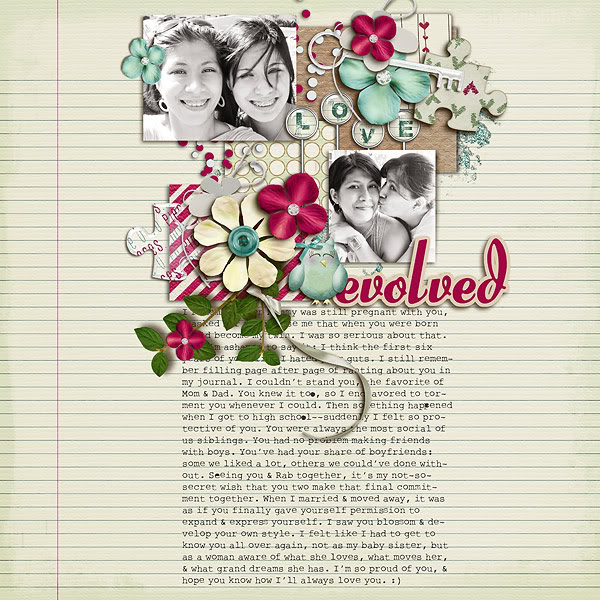 And Nicole was also inspired to reflect on her sister relationships: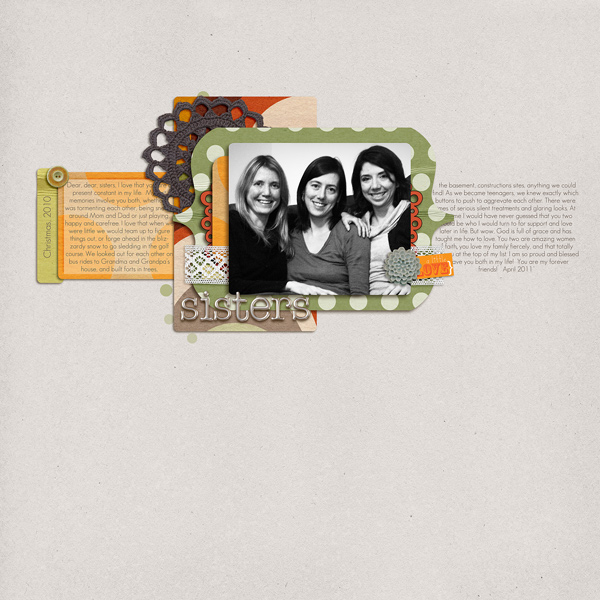 As I was seeing the beautiful pages for this prompt I realized that several of us were led to scrap about our sibling relationships!  What relationship's story do you feel inspired to share?
Hope this prompt speaks to you today too!  Happy Scrapping!
——————————————————————————————————————————
Grow With Love is a story-centric scrapbooking and journaling project.  We hope it will inspire you to document your stories in a meaningful way that helps you live life more meaningfully too.  Please remember anyone is welcome to join in and follow along at any time.  You can access the complete Grow With Love archive and hop in to any past Grow With Love project or follow along with the Letters project which will be highlighted here every Wednesday.