Happy new week!
Welcome to Week Eight and Day Sixteen of the Grow With Love: Kids Edition project!  We are getting down to it now with only a few prompts left until we will have created 20 story centric pages full of emotion and truth and fun for our children.  We hope you have loved diving in to these prompts as much as we have and that you find yourself feeling encouraged and edified in your storytelling and memory keeping!  I know, for me, this project has already evolved my perspective for how I approach my scrapping and I can't wait to continue scrapping pages for my sweet Bugga like this.
Today's prompt is a fun one and pretty light in mood and we hope you have fun with it!  Let's peek: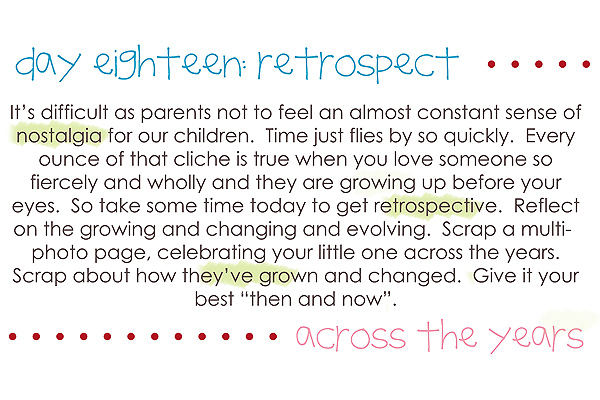 I have always been a lover of music and so it's kind of had a way of infusing itself in to my own scrapping.  I have a few ongoing album projects that are music and lyric centered and so this prompt was one I was really excited about.  I am still working on mine, and can't wait to share it with you.  In the mean time, we can't wait to see how you were inspired by this prompt.  Did you share your favorites?  Your kids' favorites?  Did you compare your musical tastes to theirs?
Hope you have fun scrapping!  Maybe listen to a few tunes while you scrap.  Woot!