Happy September!!  This year is determined to fly by at speeds that leave me reeling and hoping for a moment to breathe and pause so I can catch up with life and tasks and mountains of things I want to pour myself in to, but instead of making another "how did we get here so fast?!" declaration I am welcoming September with arms open w i d e because I've been told this is the month that the heat starts to wane..the month when I won't feel like I'm baking myself when I step outside.  And I'm in the mood to give September a big fat hug because it is the month where things slow down a bit and normalcy sets in, I can just feel it.  We are settling in to the routine of the school year, the weather is settling, everyone is healthy (thank goodness) and good things are on the horizon.
I hope that as summer wanes and as the school year begins for many of us that you are finding September a welcome sight as well…full of hope and promise and warm.  And a fresh (amazing) BYOC at The Lilypad.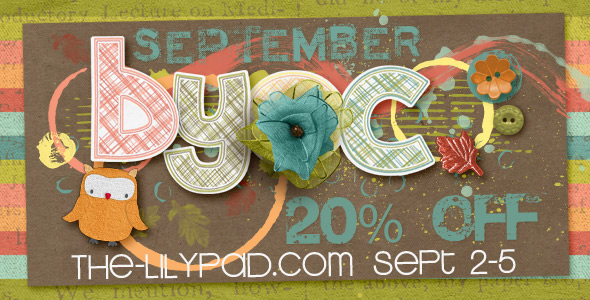 With all this promise of autumn beauty and deep breaths, and the fresh hope of the school year, and these yummy colors, I was inspired to create Sugar Maple: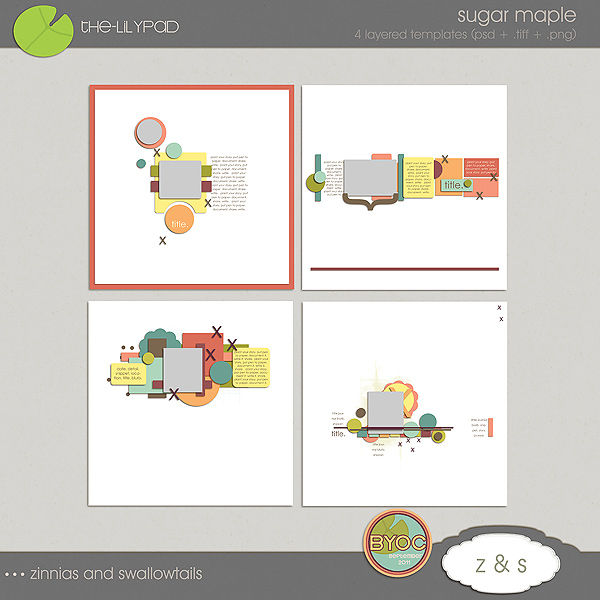 The Sugar Maple templates are designed in the spirit of the warm and the onset of autumn with varied design styles ranging from a "fuller" page, richer in layers with many little details and a little more depth to cleaner and more linear designs. This set is perfect for any autumn, vintage, school, everyday page, all about me, or event page and gives you room to "play" and modify each page to suit your personal scrapping sensibilities.
I'm also happy to introduce Sugar Maple Seeds.   Sugar Maple Seeds are a collection of classic journalers, journal mats, daters and tags. Inspired by the warm and rich welcome of autumn and with the heart of encouraging you to capture your story, Sugar Maple Seeds coordinates seamlessly with the September BYOC but can also be used beyond that in coordination with any of your autumny or everyday pages throughout the year.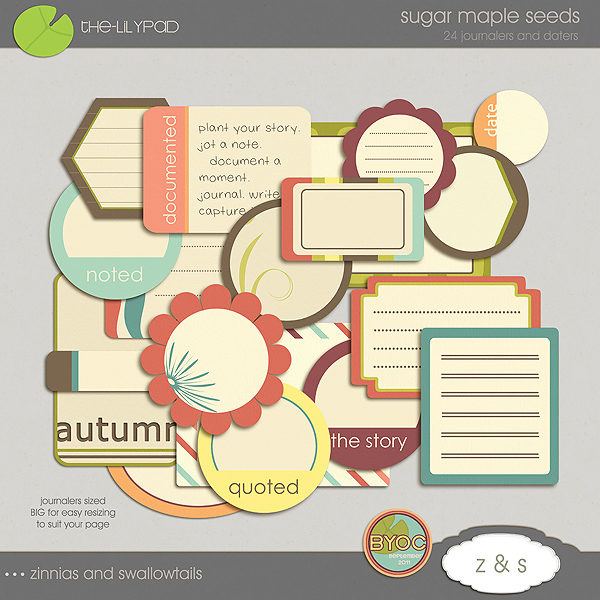 Includes 24 different journalers of different sizes and shapes, some with journaling lines, some without, and a few date tag elements to give you a cornucopia of choice in adding that perfect journaling touch to your pages.
And here's a spot of Sugar Maple inspiration (WOW.):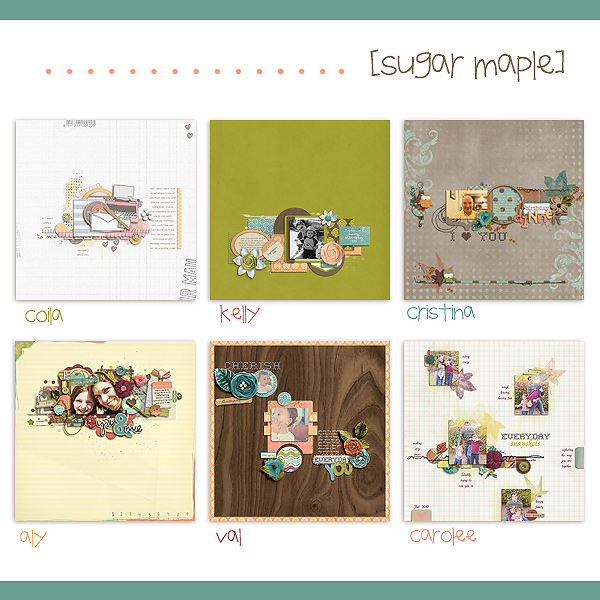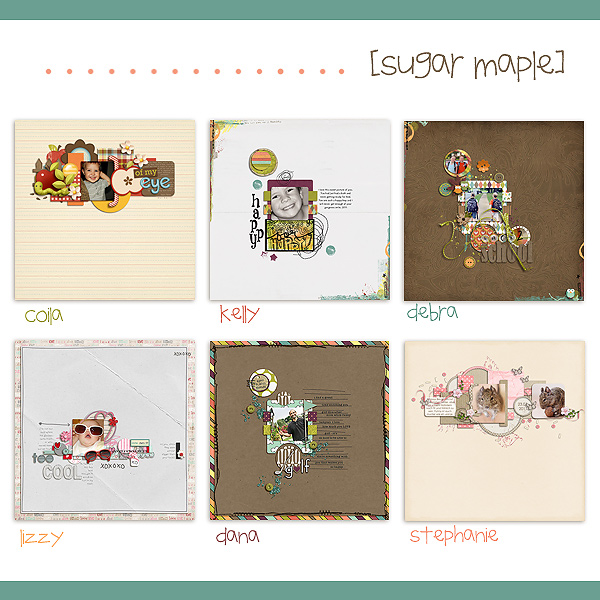 Sugar Maple and Sugar Maple Seeds are available in my shoppe at The Lilypad through Monday 5 September for 20% off!
As always I looove to see your stories and art too, so please feel free to share with me anytime.  Really!  Just shoot me a mail or share them on my facebook page.  And if you haven't signed up the newsletter yet you may want to do that so you can be the first to hear the latest news and get the latest exclusive savings.
There are so many fabulous happening on the horizon and I can't wait to share them with you!  I so hope you have a beautiful weekend!