I love all things autumn-y.  I love that combination of crisp air and warm color and glowing sun.
I also love all things word-y.  I love playing with language, embracing my own quirks of lexicon and assigning meaning to things with my words.
And it's both of those loves that have inspired this week's fresh releases.
Meet Petals no. 7: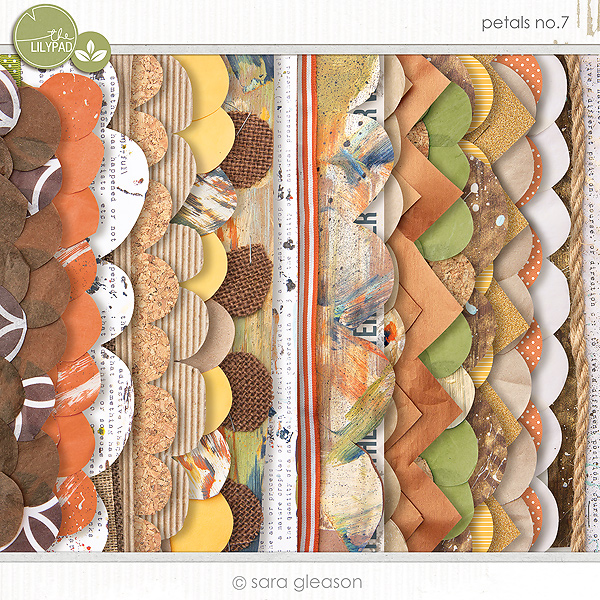 This Petals collection is an earthy, warm, happy, and paper-y collection of hand-crafted layered paper borders/mats. Petals no. 7 features 23 different mixed media layered paper borders: tissue borders, painted borders, chevron borders, scallop borders, papery borders featuring a variety of textures. No two are the same and none are re-colored. Use them alone or layer them to create custom mats and trims.  There are several pieces that really let versatile neutrals shine (cork, kraft, cardboard) so they can work cohesively with many different palettes and products.
Petals no. 7 is available at The Lilypad for 30% off through Monday October 21st, 2013 as part of the Halloween Bash.  Subscribers of the Garden Report also get an exclusive  additional 10% savings.
I'm also really excited about Story Snips no.1:
Story Snips no. 1 is a set of 16 hand-written word-art esque phrases, words, and doodled snips for use on photos, in digital or hybrid scrapbook layouts and projects.
TLP has launched a new line of "mobile ready" fonts for use in smartphone applications.
Story Snips is just one such mobile-ready "dingbat" font that you can download immediately to your smartphone or tablet upon download.  And then you can load the font into apps such as Over (iOS) or Phonto (Android + iOS) to use for embellishing and "decorating" photos for uploading to your favorite sites and to social media. (You can see a kind of visual outline of how this works in this blog post on The Lilypad blog).
AND/OR you can purchase Story Snips as PNG and brush files.  These PNG files act as word art and .abr files can be used as brushes.  Both allow for easy re-coloring to match the palettes and products of your digital or hybrid storytelling and scrapbooking projects.
The best deal is the bundle (both!) which you can select from the drop down when you put the product in your cart.
Story Snips no. 1 is 20% off through Monday 21, 2013.   Subscribers of the Garden Report also get an exclusive  additional 10% savings.
And here is some beautiful inspiration: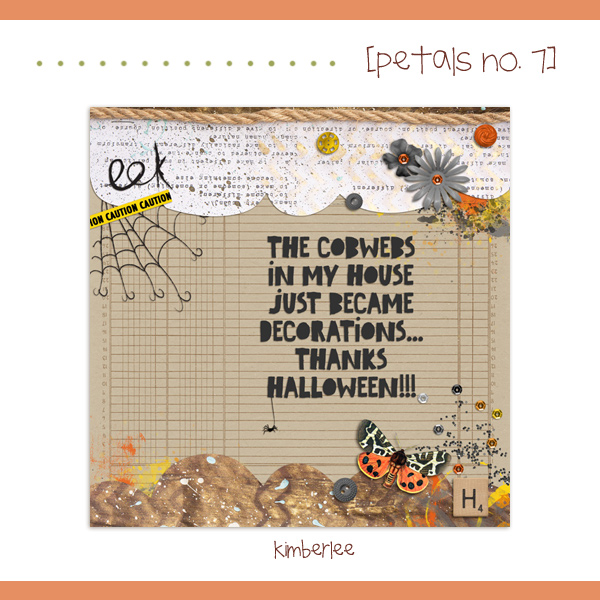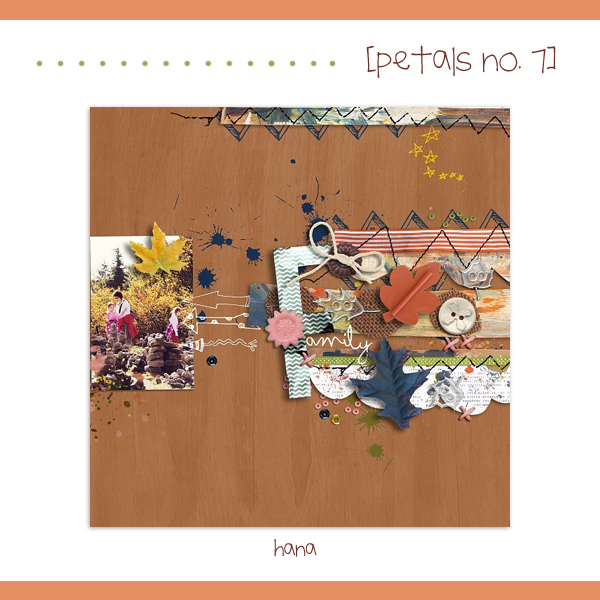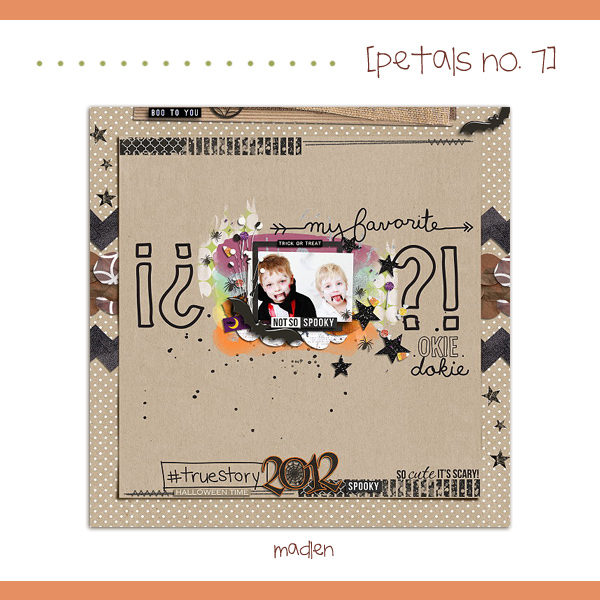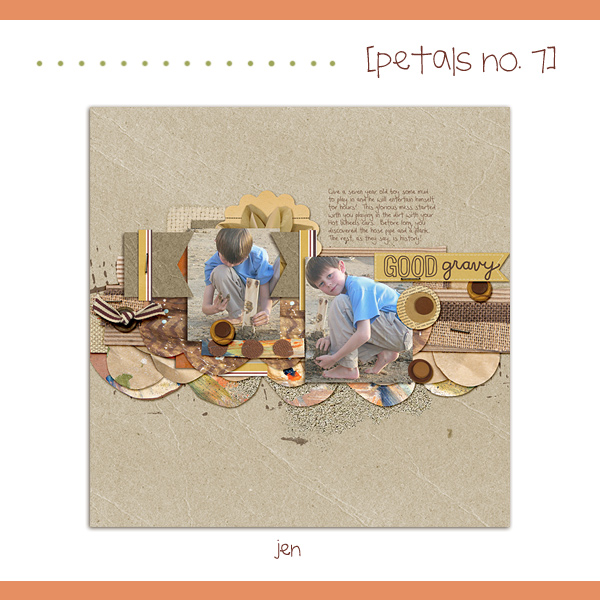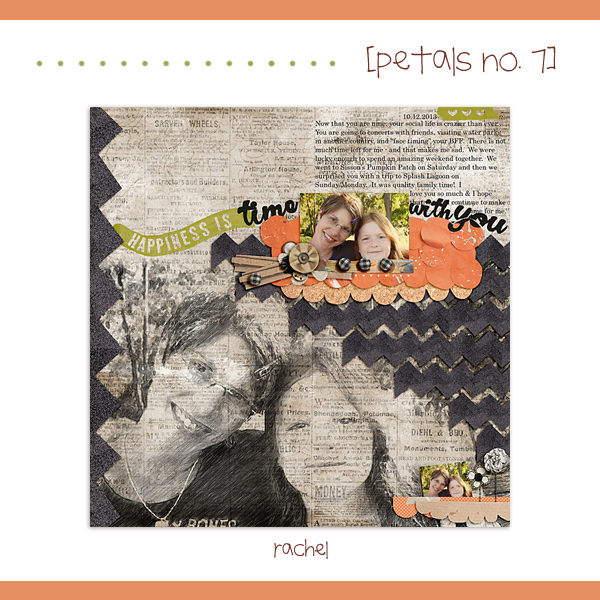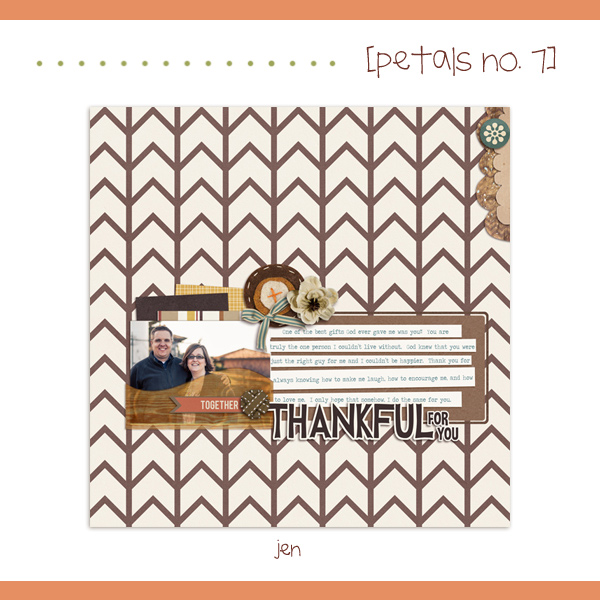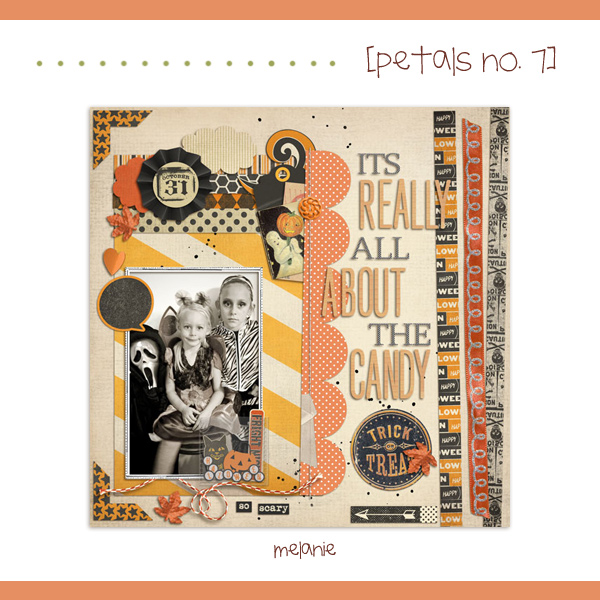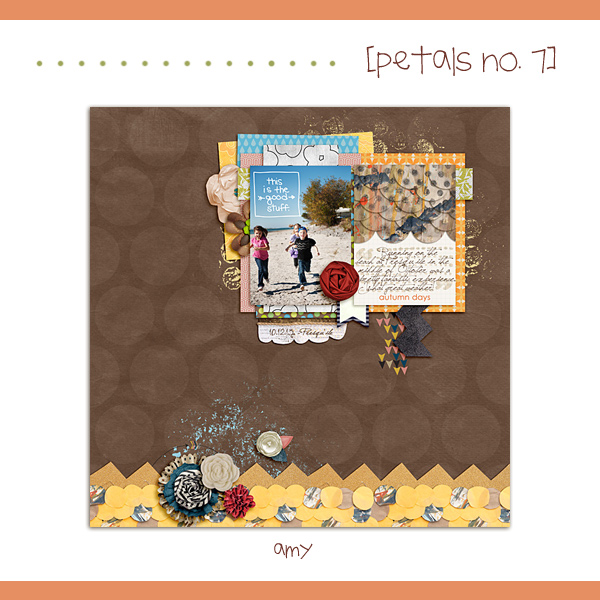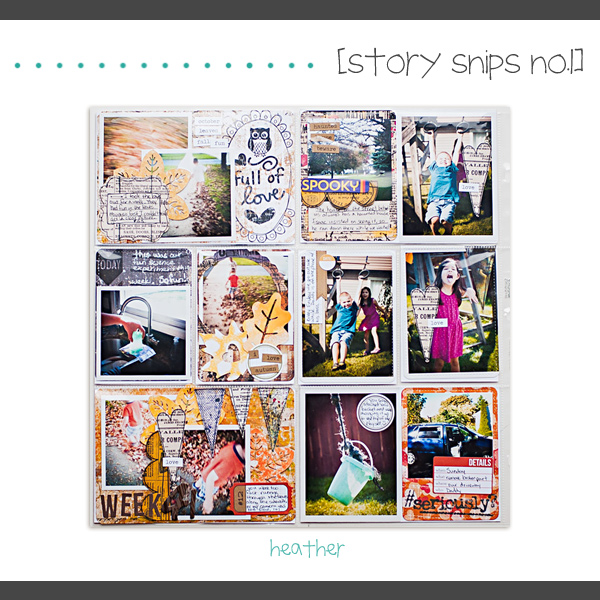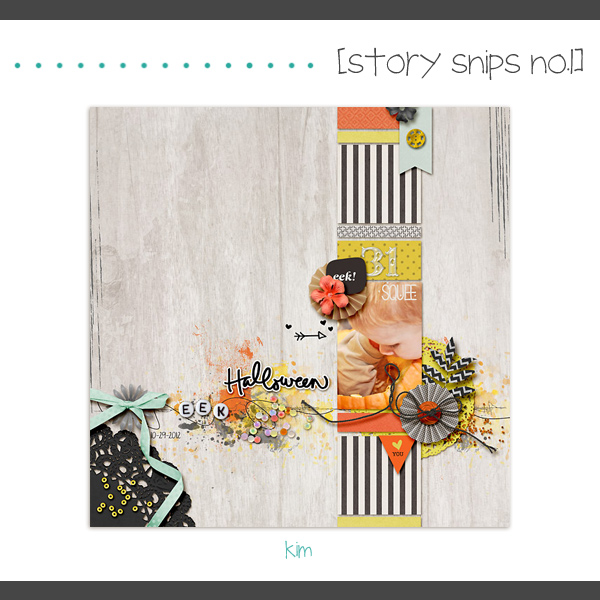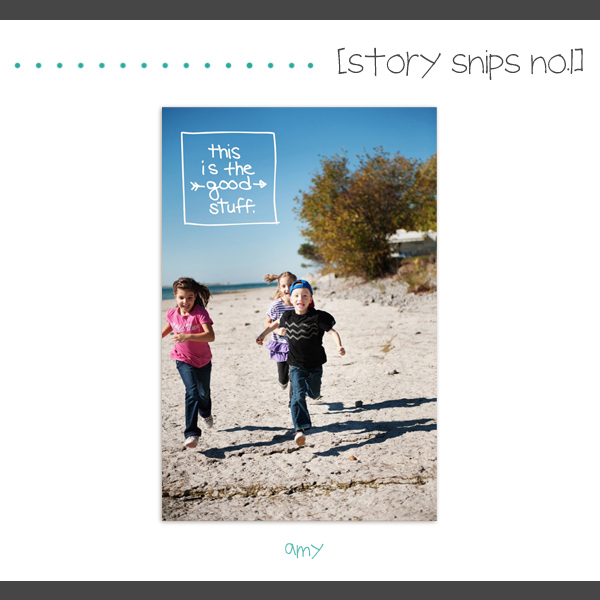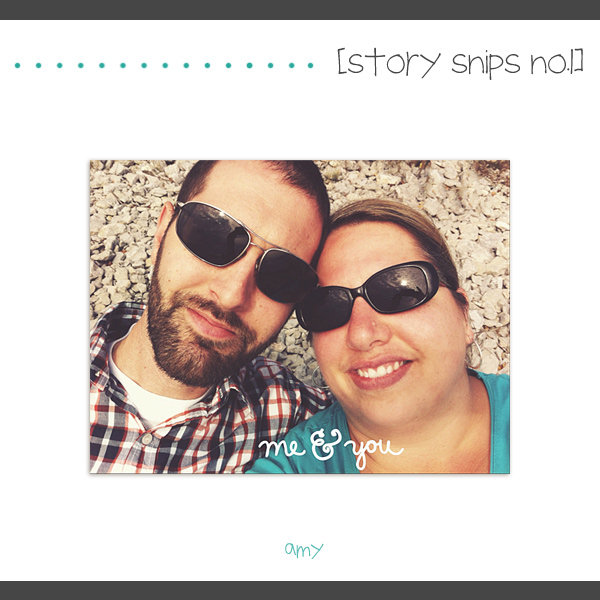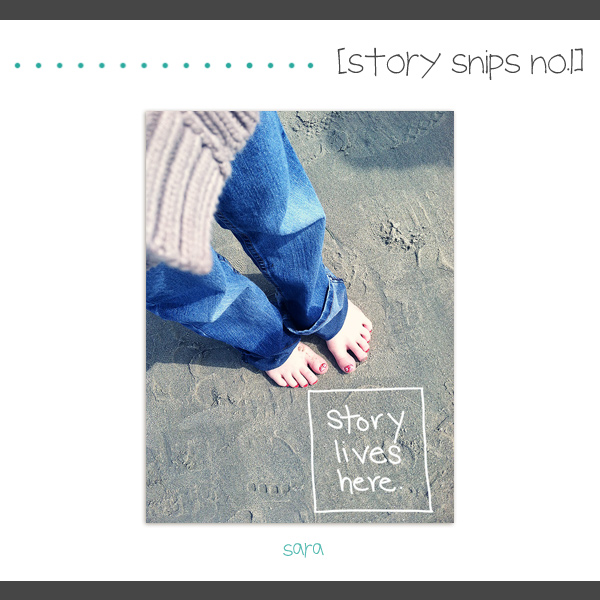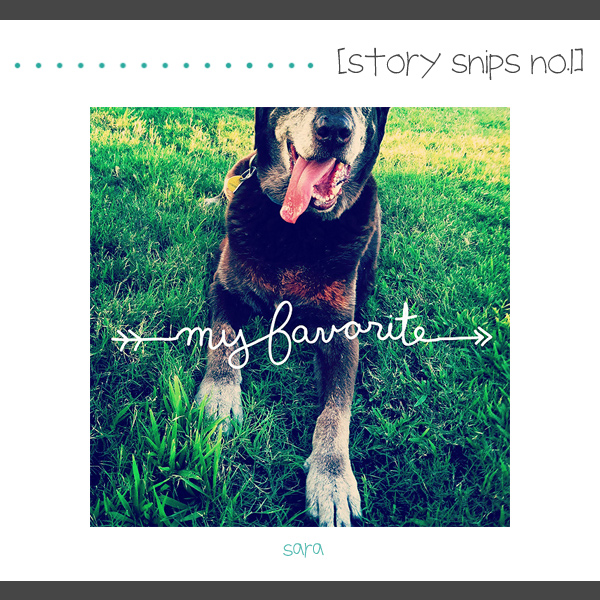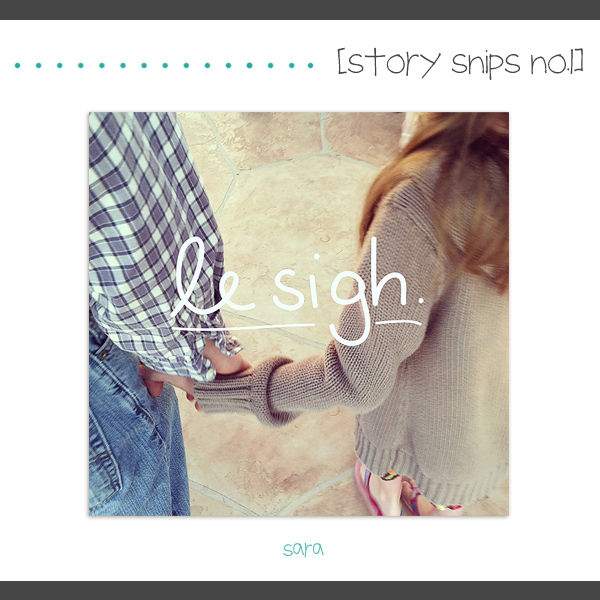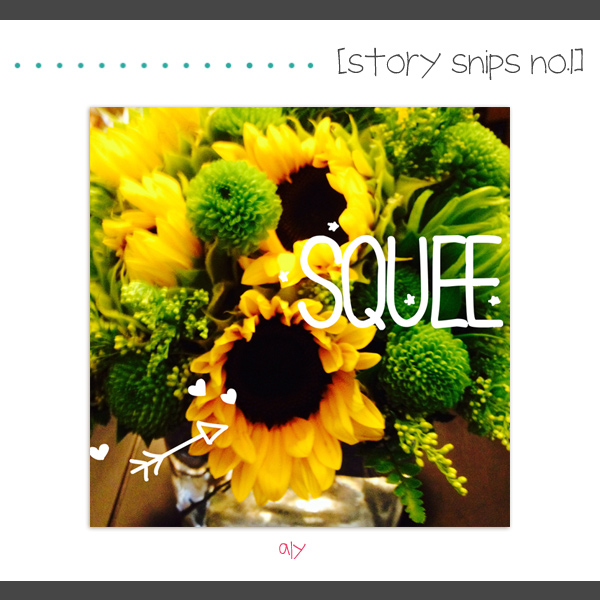 I hope you enjoy playing with the Petals no. 7 and Story Snips no.1!   I'm turning my eyes and energies toward the joy that is DSD which is — can you believe — only two weeks away?!  Looking forward to all that is on the horizon for that!
In the mean time be sure to stop by the Halloween Bash over at The Lilypad.  It's full of fun and games and savings!