Grace means different things to different people.  To me, "grace" is about kindness; forgiveness; seeing the best in others and ourselves; seeing the good things in the world; letting go of hurts, mistakes and dark times in our lives; knowing that we are all works in progress; intentionally finding the beauty around us, in others — and importantly — in ourselves; and feeling the empowerment of loving and caring in spite of circumstance.  It's at once a gift to give and to receive.  It can be a source of great joy and peace.  And it's something that inspires my everyday.
And so when I saw that this theme and topic was one Lynne-Marie mapped out for a place in her Love Yourself journey, I jumped at the opportunity to be a part of it.  The result of our collaboration was a fabulous exercise in creativity and expression as we both poured our hopes into this product.
And today I'm so happy to introduce Grace, a collaboration with Lynne-Marie: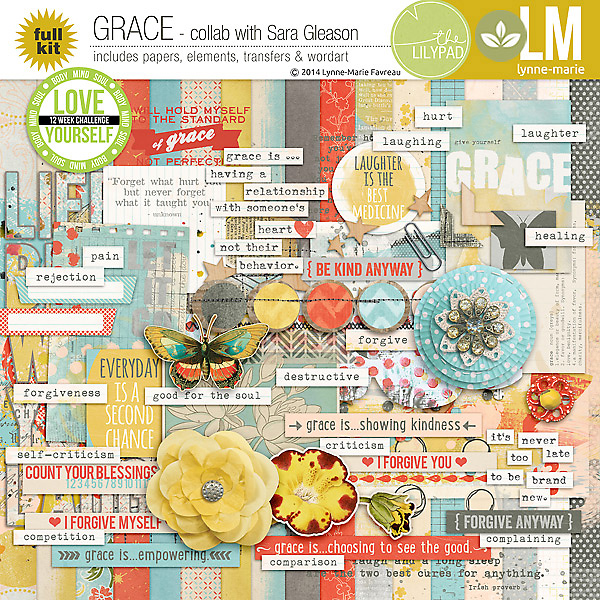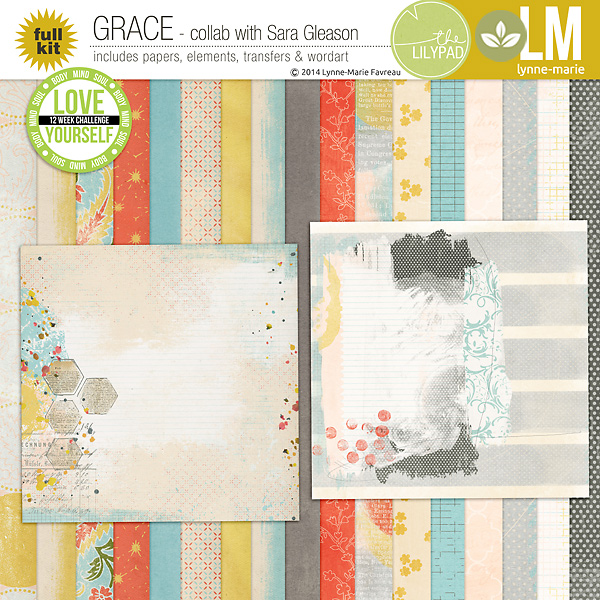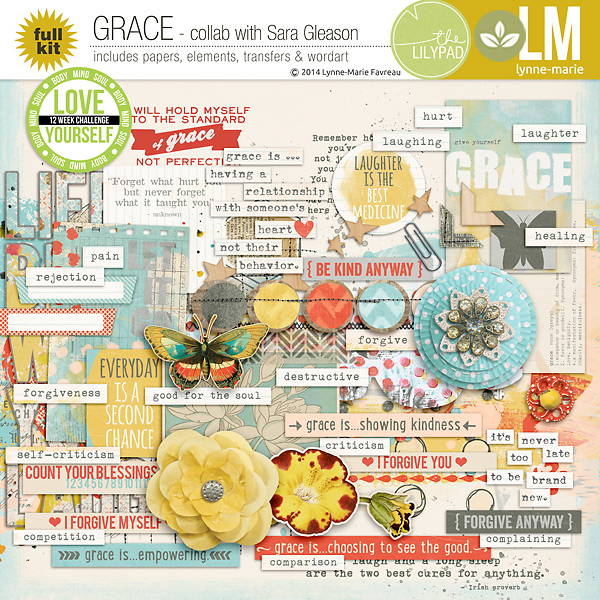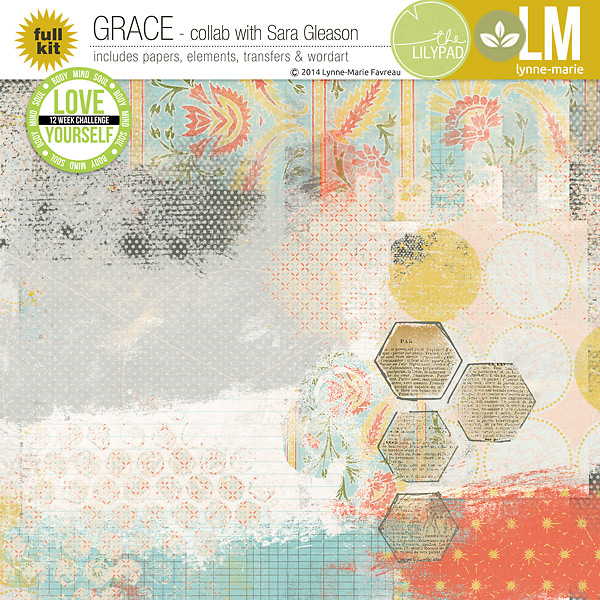 The Grace collection has splashes of artistic inspiration infused throughout the elements, words, papers, paints, and transfers.  And so it beautifully lends itself to Art Journal pages and projects, as well as more traditional scrapbook pages.
I am so thrilled and honored to be a part of Lynne-Marie's Love Yourself journey with the creation of this gorgeous kit.  I really embraced it as a personal heart song and I so look forward to seeing the pages inspired by the Love Yourself challenges.
And I hope you find some inspiration in these beautiful pages, created by the Storytellers and Pollys: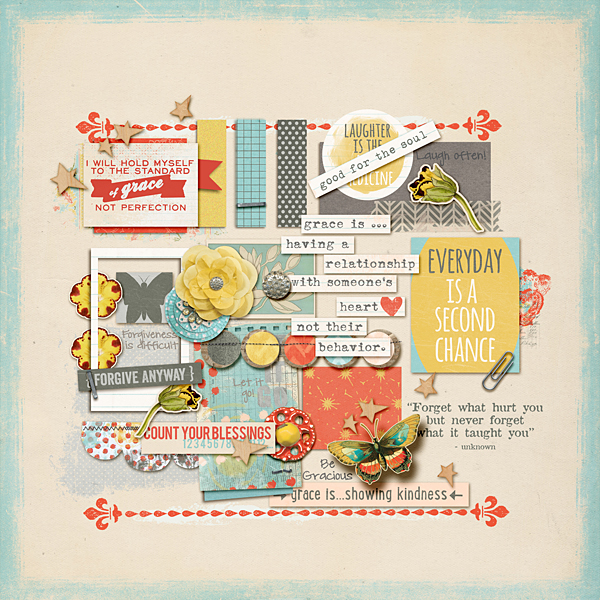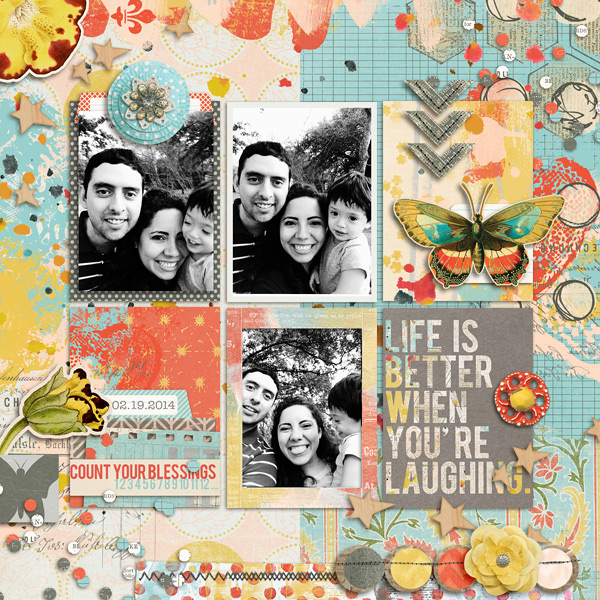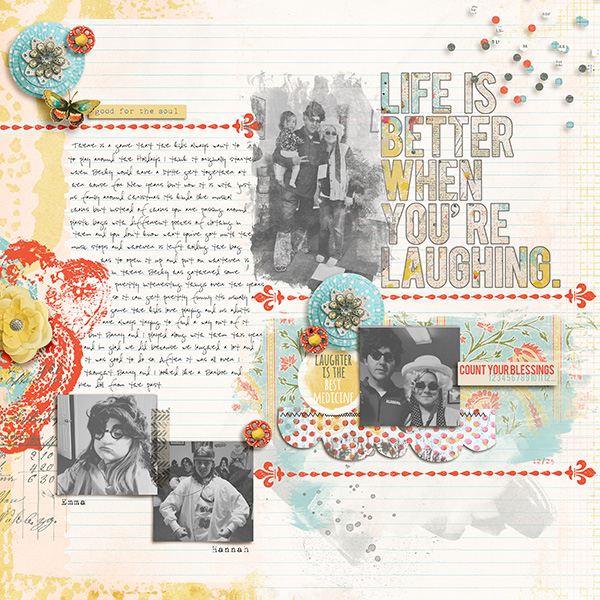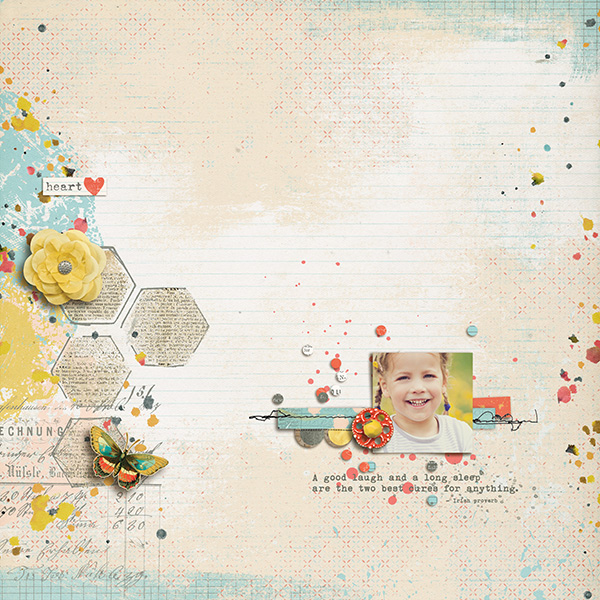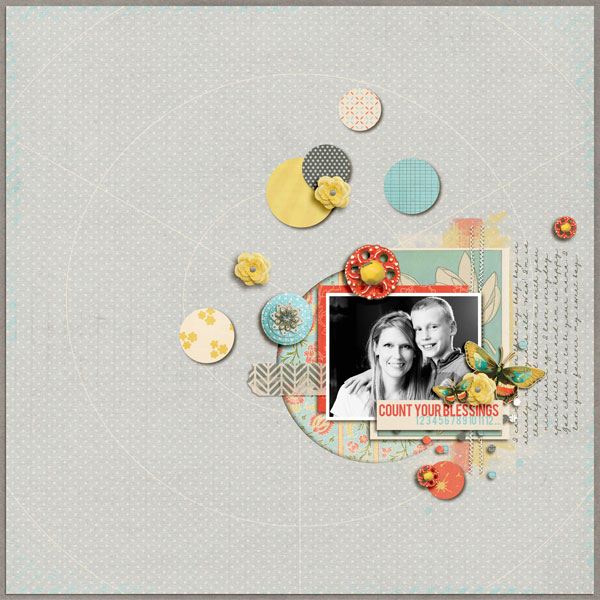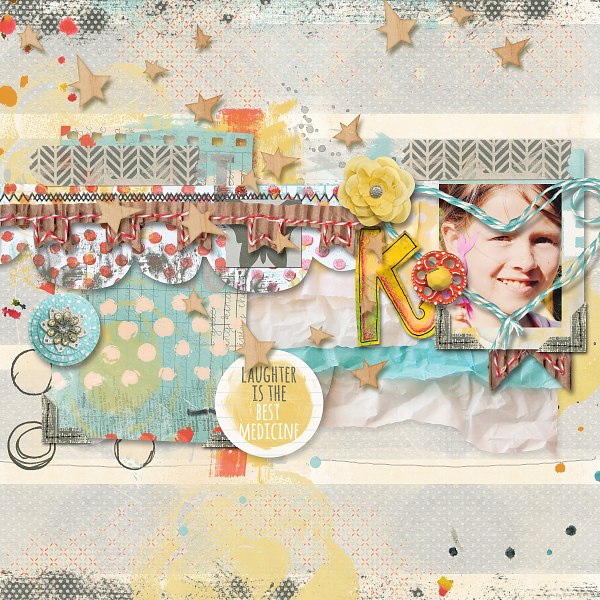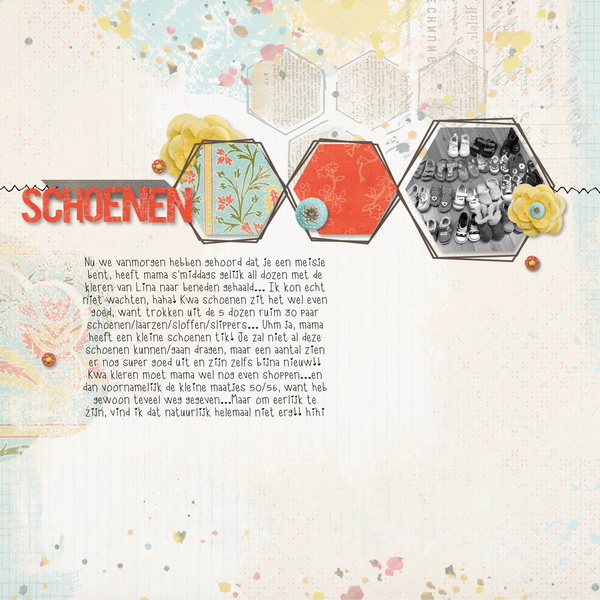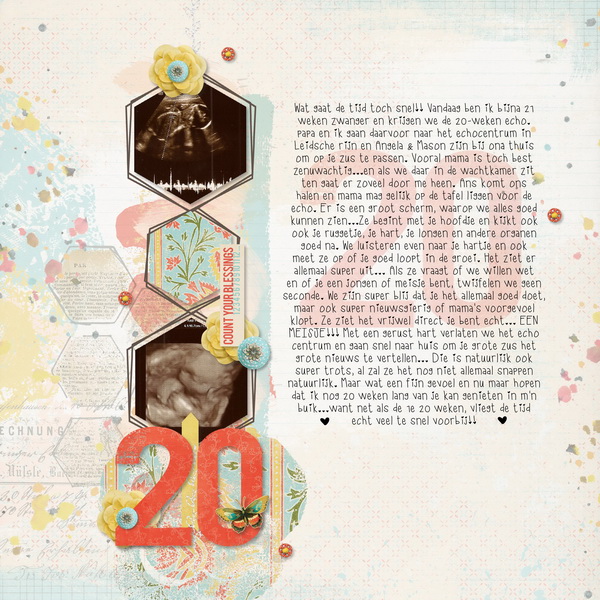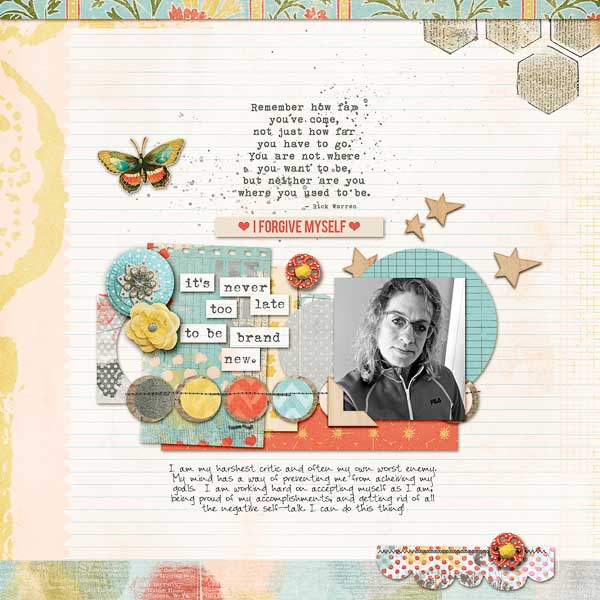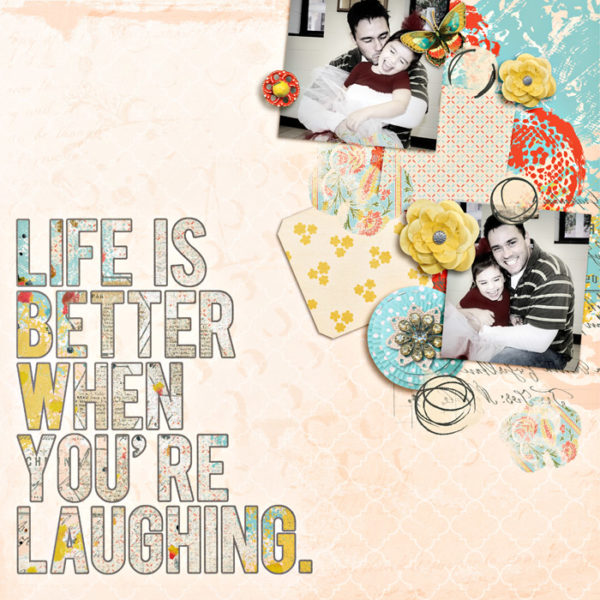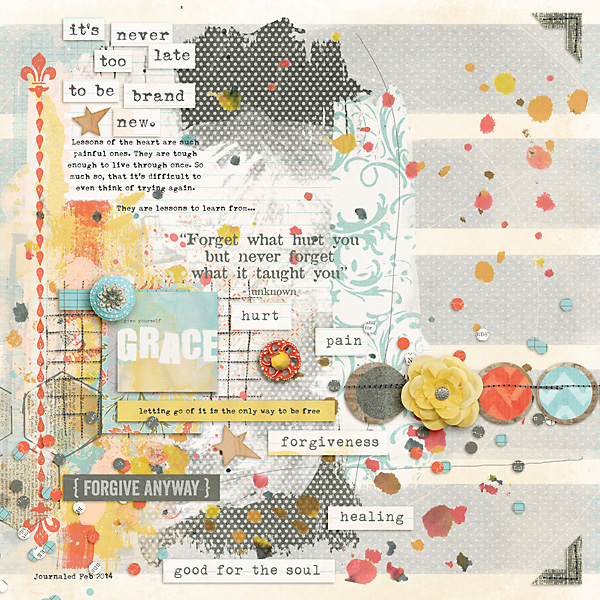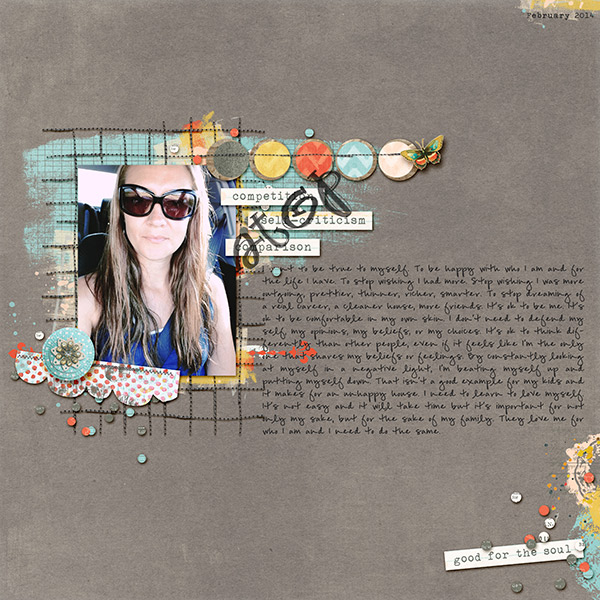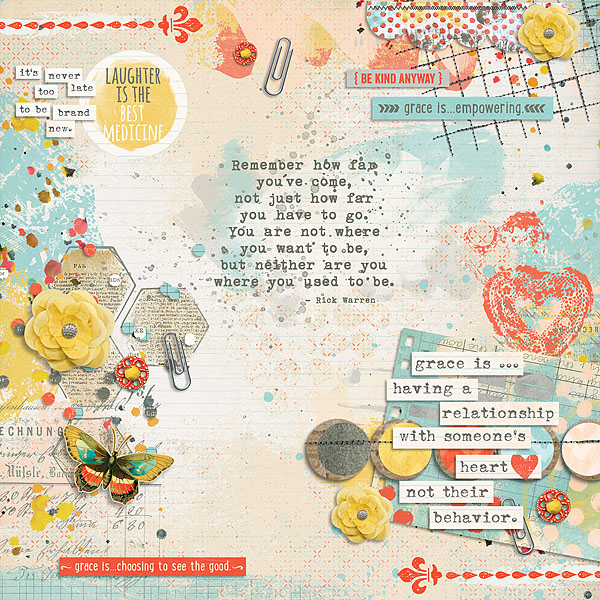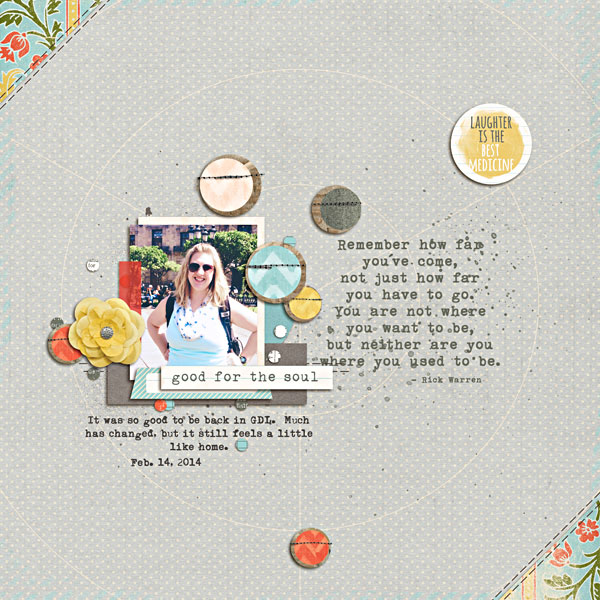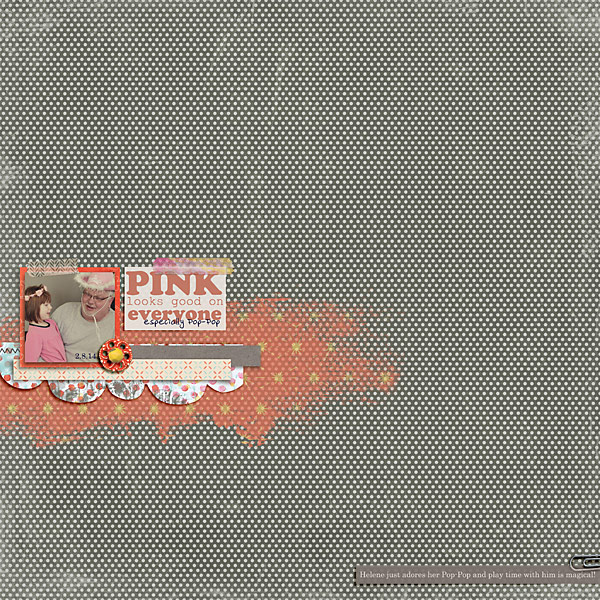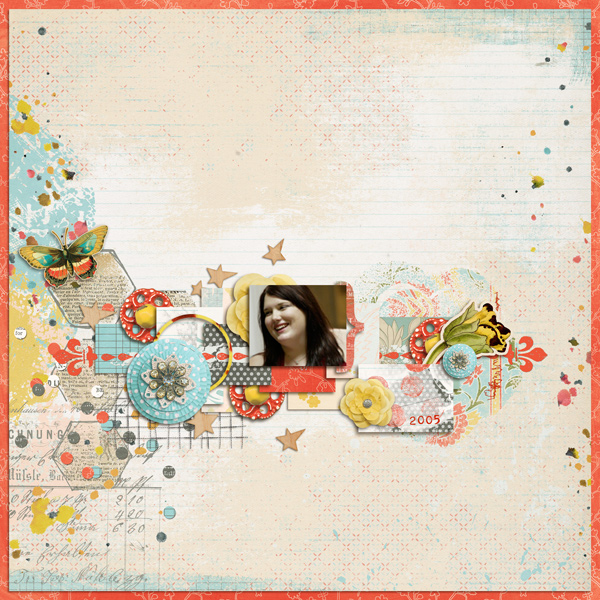 Garden Report subscribers receive exclusive new release savings in the latest newsletter – check your inbox for your copy!  Not yet a subscriber? Subscribe now to receive exclusive offers and product news from me!
I hope you enjoy playing with the Grace collaboration!  I would love to see your pages!  Share with me on Facebook or in my gallery at The Lilypad or Plant Your Story!