Happy Digital Scrapbooking Day!!
I am so happy to say that in addition to my fresh November BYOC products, the opportunities for savings with the PYS savings guide, a new Sparkle Confetti freebie on my Facebook page, my contribution to the quarterly DigiScrap Parade, and all the fun and games to be had in The Lilypad forums, I also have a brand new release!
One of my most favorite "traditions" of celebrating All Things Scrappy, is the collaborative fun I have with long-time friend Crystal Livesay. And every year we look forward to creating our annual Grab Bag for DSD.
It's here and it's inspired by paper play and as ever these page designs are versatile enough to suit any scrapping style or story: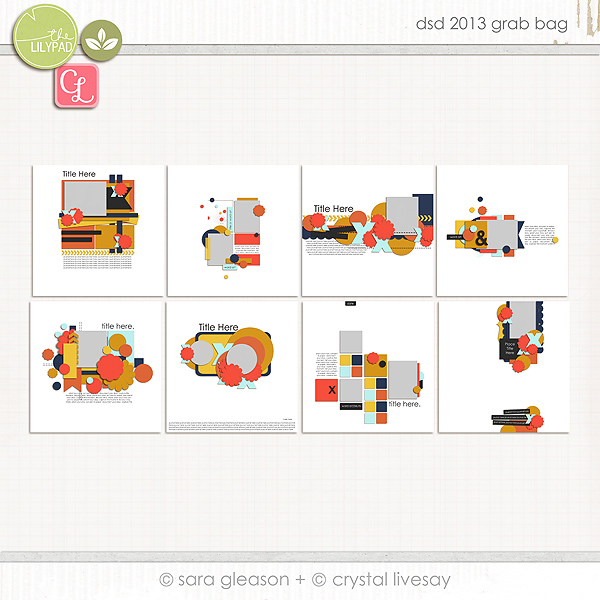 This grab bag — featuring 8 page designs and regularly priced at $9.00 — is available for only $3 this DSD weekend only!
And for the first time ever, Crystal and I will be offering our previous DSD grab bags for the special grab baggy price again too!  That means you can snag the 2011 DSD Grab Bag, the 2012 DSD Grab Bag, AND the brand new 2013 DSD Grab Bag for $3 each!
Here's a look at some amazing inspiration using the new Grab Bag.  I'm always amazed at the variety of looks and styles and stories shine through the page designs!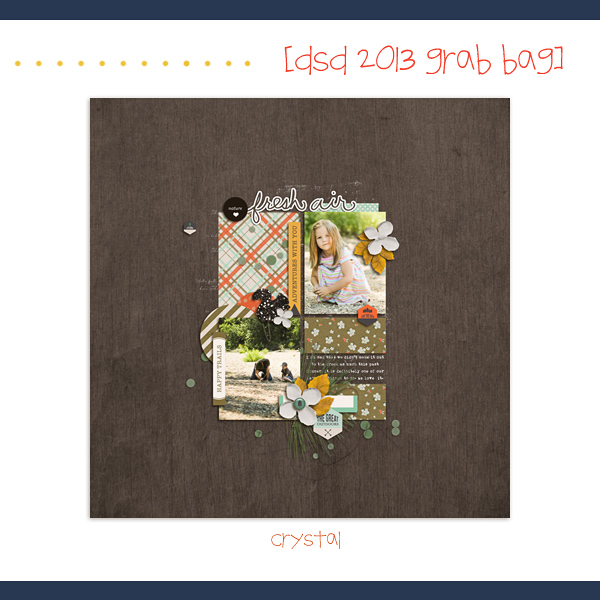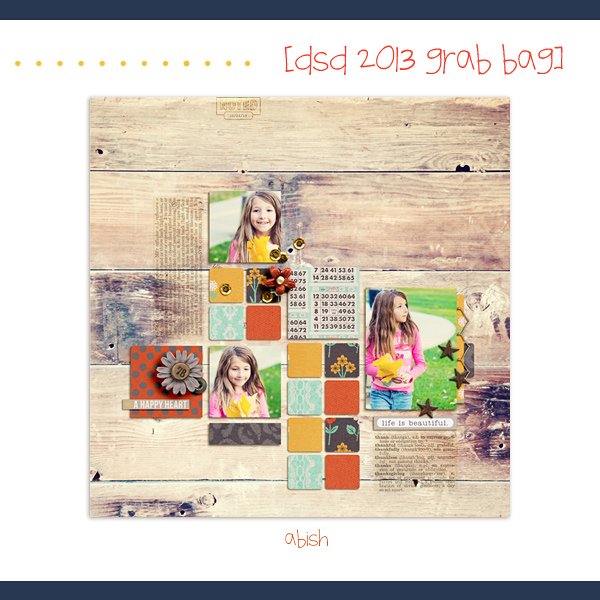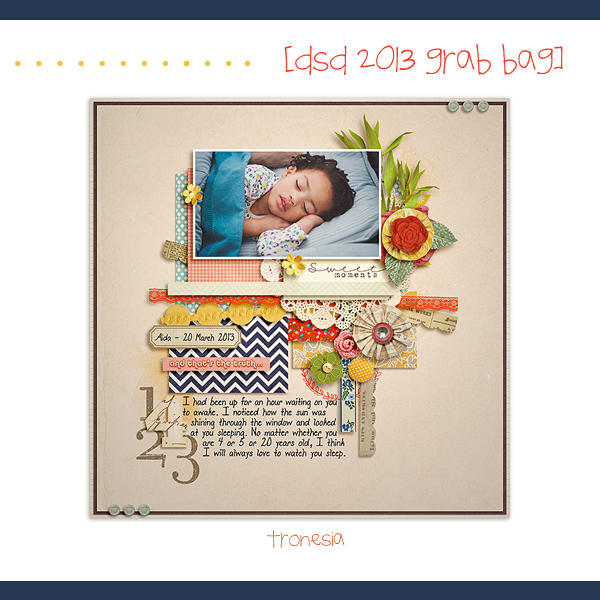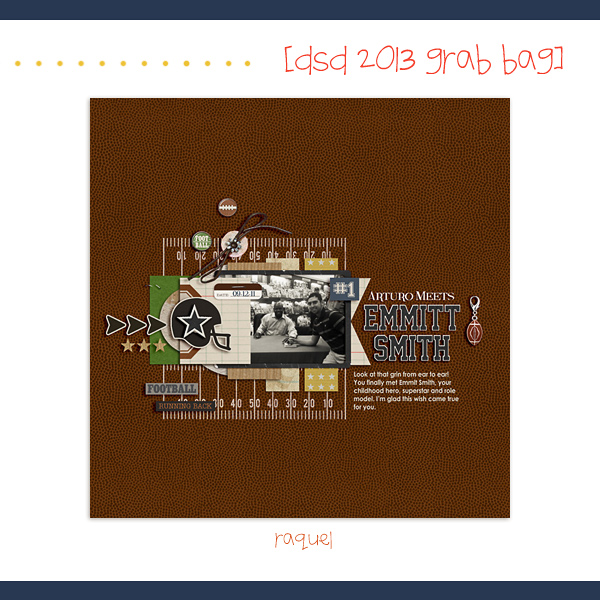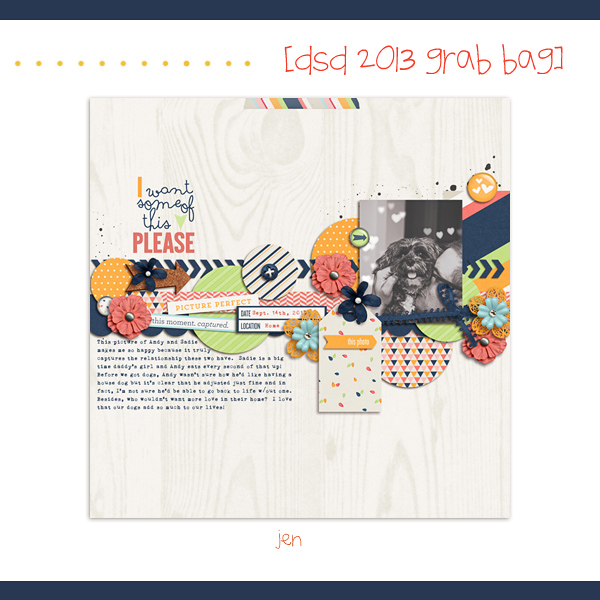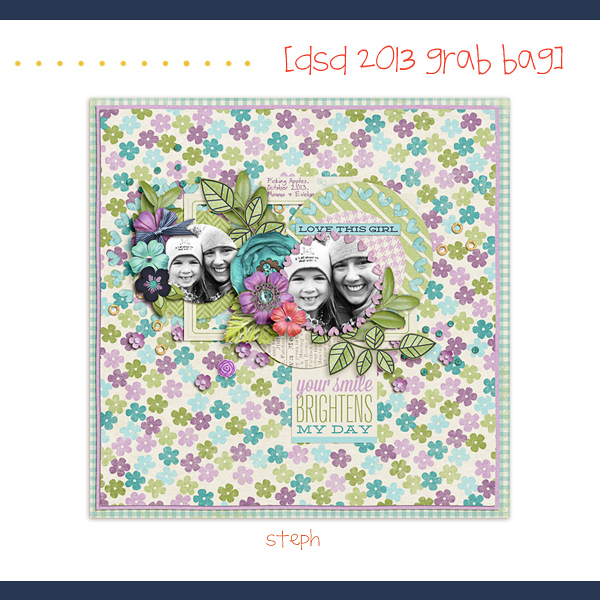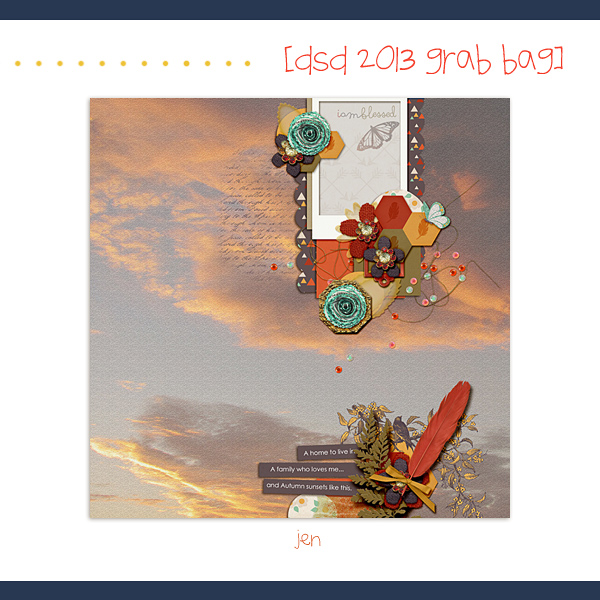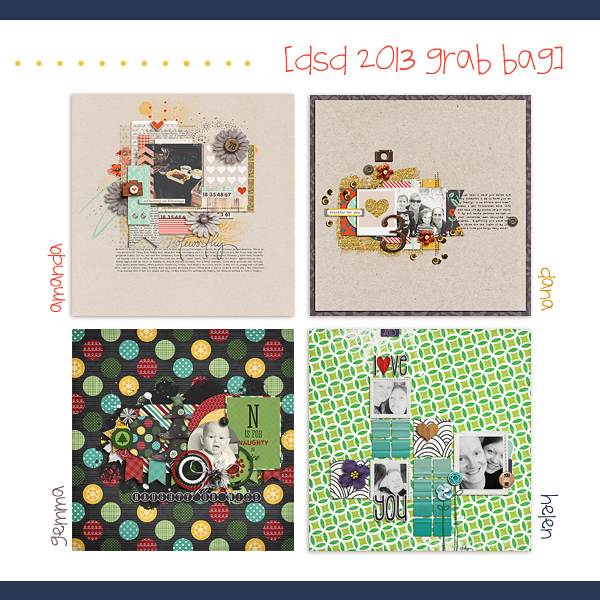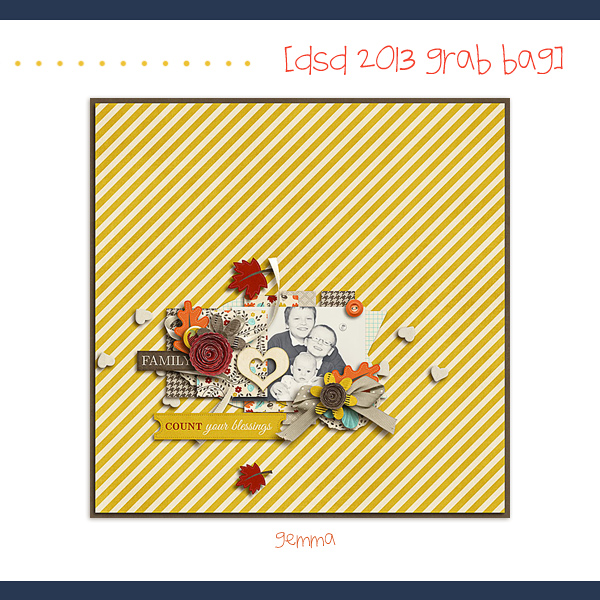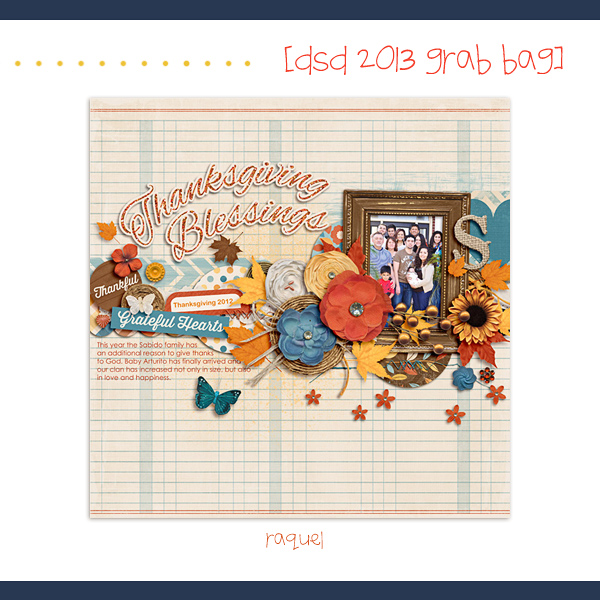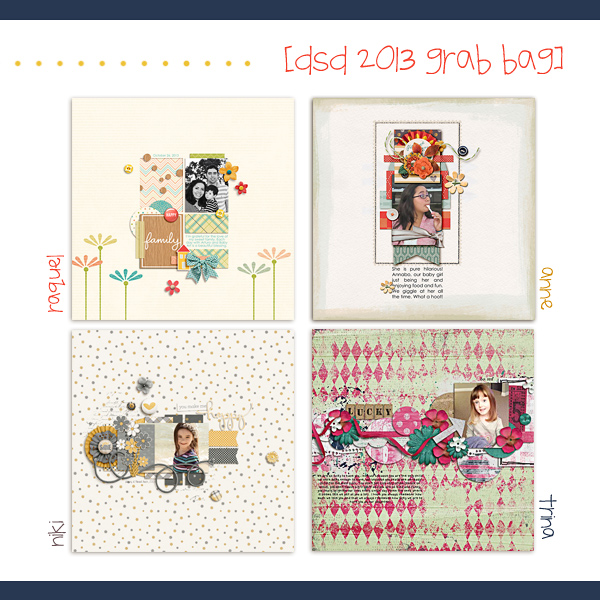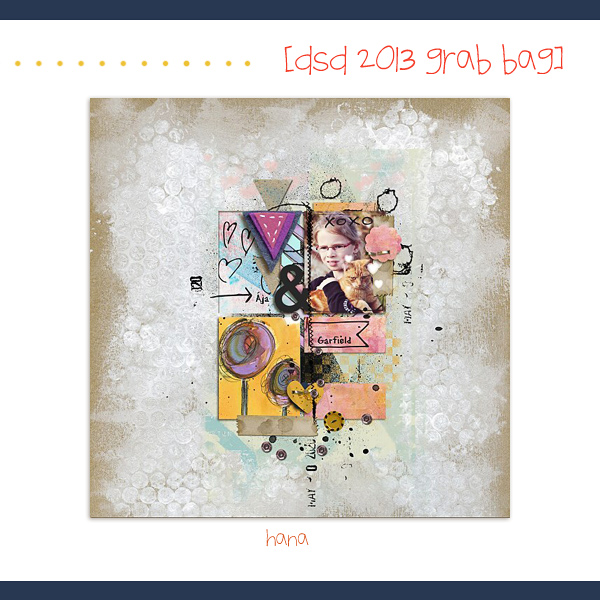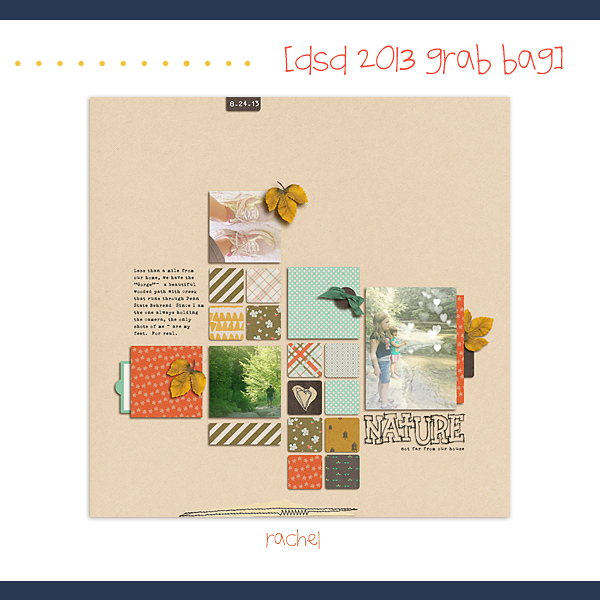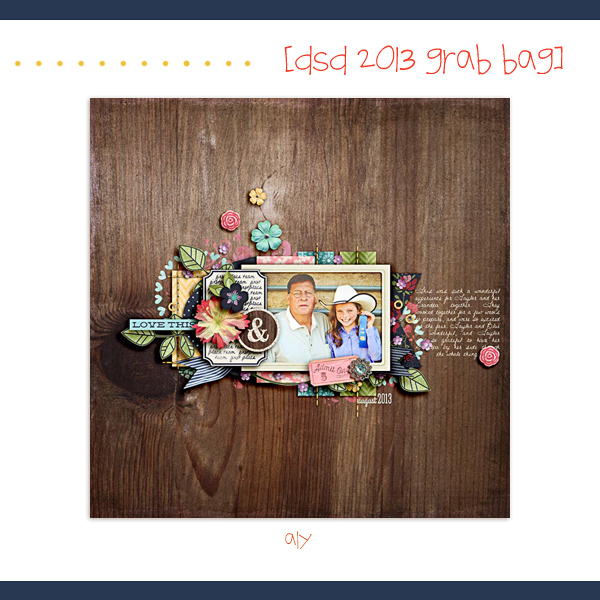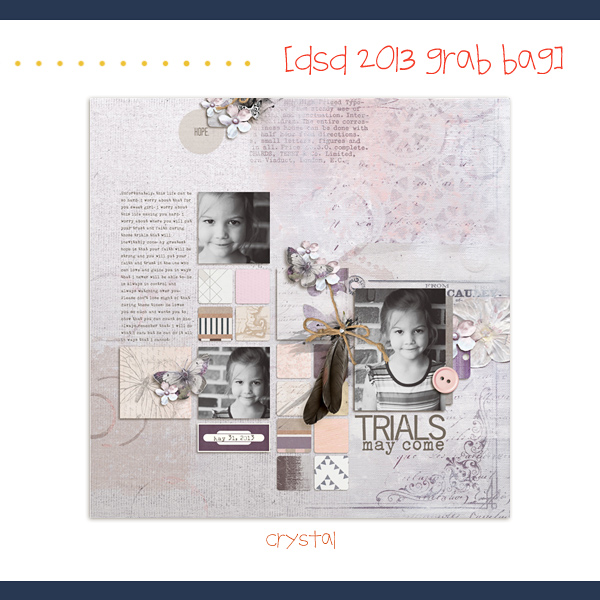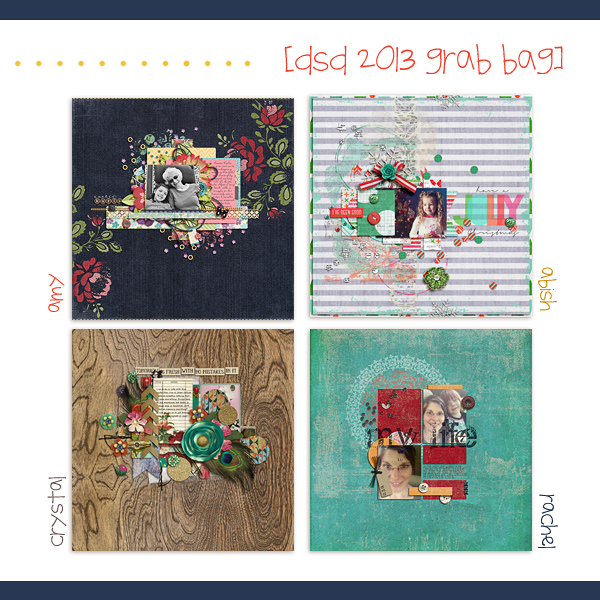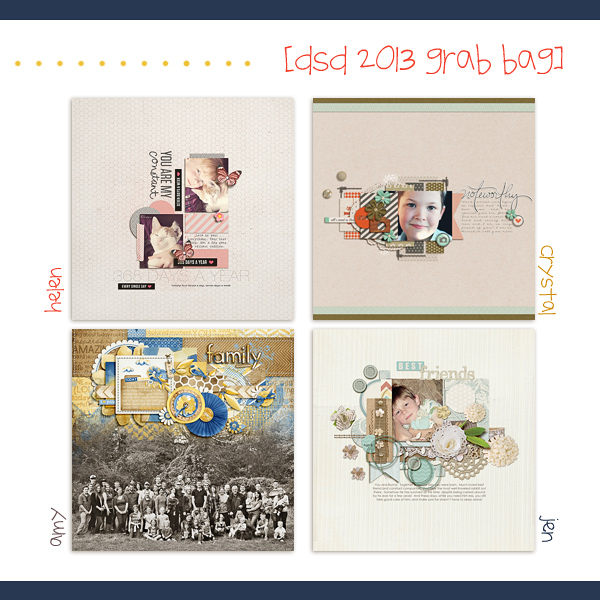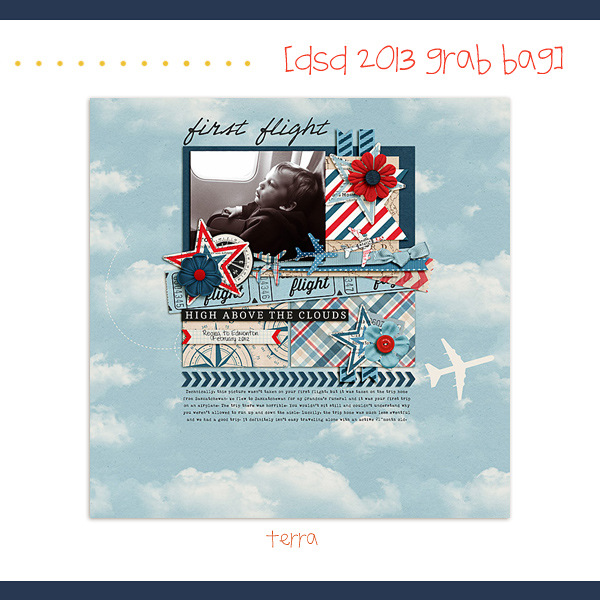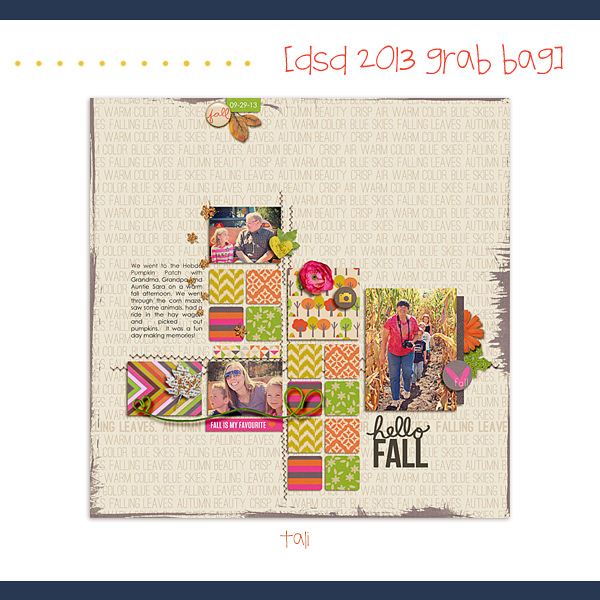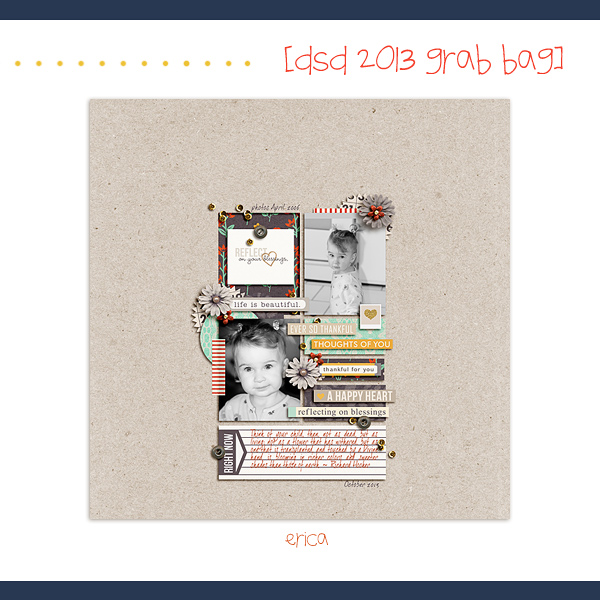 Wow, right?!  Incredible inspirations!
As always I looove to see your stories and art too, so please feel free to share with me anytime. Really! Just shoot me a mail or share them on my facebook page.
And speaking of my facebook page…don't forget to hop on over to snag a fresh free download for Plant Your Story fans.
And, as part of the DSD fun I have created a savings guide, full of coupons on select items and whole orders.  Take a peek to see the extra savings!

Here's to a fabulous weekend and fresh month! Happy Scrapping!!