Summer Story 2016. Quotable Inspiration. Free Printable Download. Day Three.
Keep your face always toward the sunshine and the shadows will fall behind you. 
Ohhh this quote speaks to my heart for focusing on the Good Things when I'm feeling weary or blue or otherwise just full of life's other noise. The sunshine, both literally and figuratively, is such a warming balm for the soul. The shadows fall behind us when we keep our face to the sun. Always.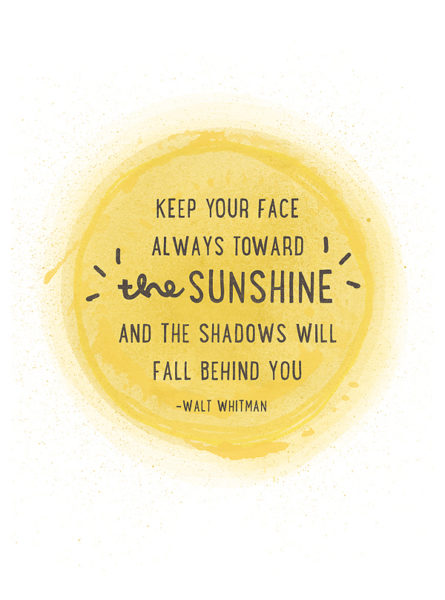 Click to Download: One journaling card featuring the featured quote of the day.  The journal card can be used in scrapbooking pages and projects, pocket scrapbooking spreads and layouts (both digital and traditional paper) and other creative summer projects from traveler's notebooks to mini books to planners.  The card is available as a single individual .png file and also on an easy-to-print high resolution PDF file.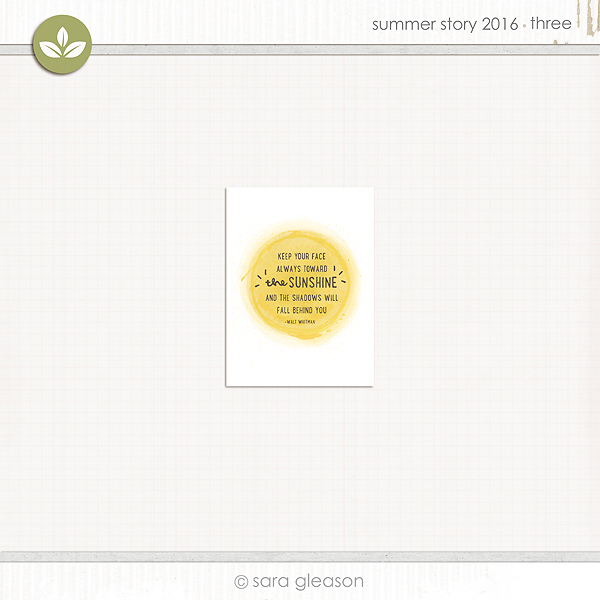 You can access this free download by clicking on the preview image above or by clicking the download button or text below.