One of my all-time favorite quotes is this beauty from Shel Silverstein:
Listen to the mustn'ts, child.  Listen to the don'ts.  Listen to the shouldn'ts, the impossibles, the wont's.  Listen to the never haves, then listen close to me… Anything can happen child.  Anything can be.
I love the hope that lives in these lines.  The hope that What Is Yet to Come is louder than the shouts of the past.  The hope that What Can Be is stronger than the noise of Why you Can't.
I recently shared this quote as my Fresh Week inspiration on my Facebook page and thought it would be fun to make a little free download featuring it.
A set of 3 journaling cards (with three color variations) featuring this wonderful quote.  The journal cards can be used in scrapbooking pages and projects, pocket scrapbooking spreads and layouts (both digital and traditional paper).  The cards are available as three individual .png files and also on an easy-to-print high resolution PDF file.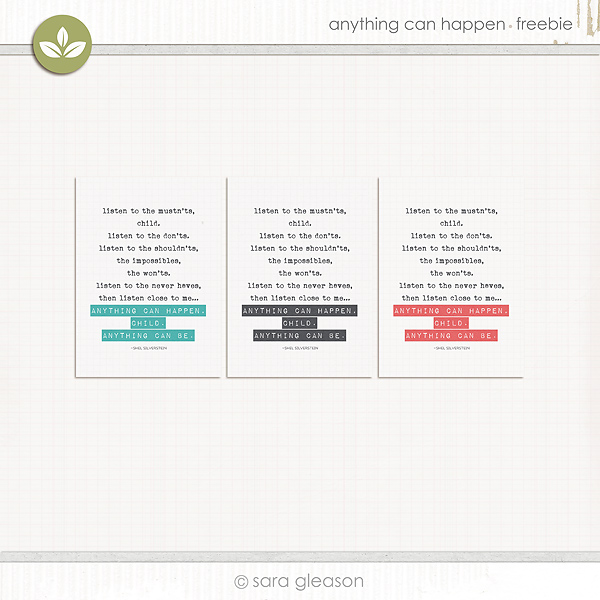 You can access this free download by clicking on the preview image above or by clicking on the text below.