The DigiScrap Parade is a fresh "hopping" experience for scrapbookers and storytellers wherein they can "hop" about a series of blogs or Facebook pages to gather pieces to a coordinating collection to scrap their memories.  It is meant to be a sampling of products from wonderful designers in the community, offered quarterly.  I was happy to be a part of the inaugural hop (which is at once GINORMOUS and very beautiful).  For more information and for all the links to the hop, please stop by the DigiScrap Parade website.
Here's my contribution to That's Life: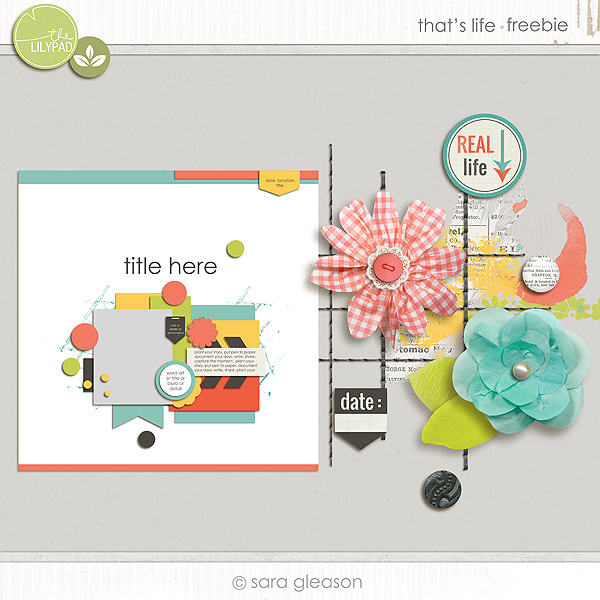 My contribution can be found on my Facebook page and you'll be able to hop into the mix easily from there.  Happy Scrapping!