There are some products that just seem born to be used in amazing scrappy and story-centric ways.  You know the kinds of unique elements that add THE perfect touch to your story?   And there are some designers who are positively gifted with this kind of creativity.  Jacque Larsen is just that kind of creative force.  Her products are fun and full of unique energy.  And because she creates them with her own hands, with real life paper, they provide a fantastic sense of realism to pages that I just adore and that totally satisfies my love for paper-y goodness .
I was just talking about the awesomeness of photo-less scrapping.  Highlighting, among other things, just how photo-less scrapping & theme-centric, unique products are Made For Each Other…and I can't tell you how many times I found *just* what I was looking for in Jacque's store.  She creates AMAZING products, both "theme-y" and more general and without fail they bring out the best in my pages and they are just the kind of products I was talking about…they can be put to use so beautifully in photo-less scrapping.
Here are a few of my most favorite Jacque products: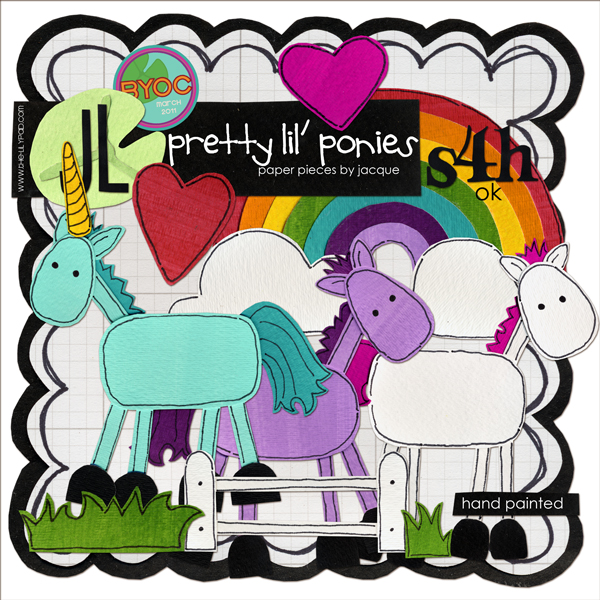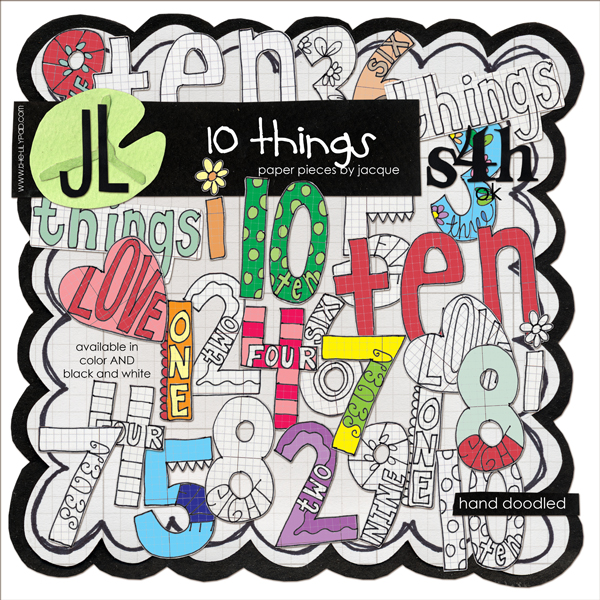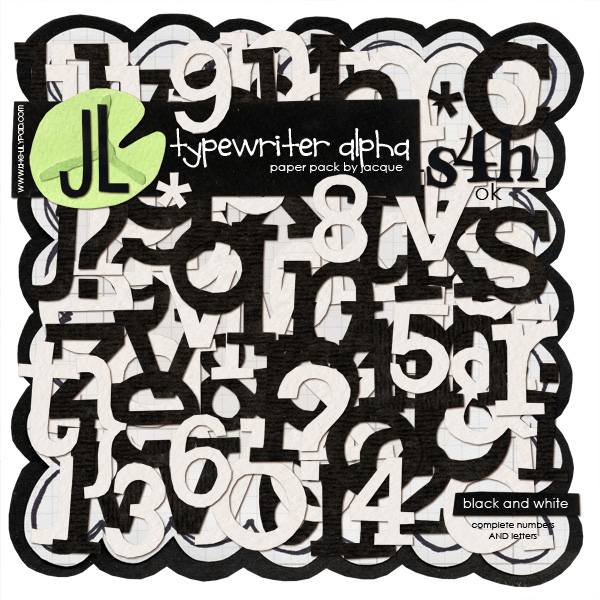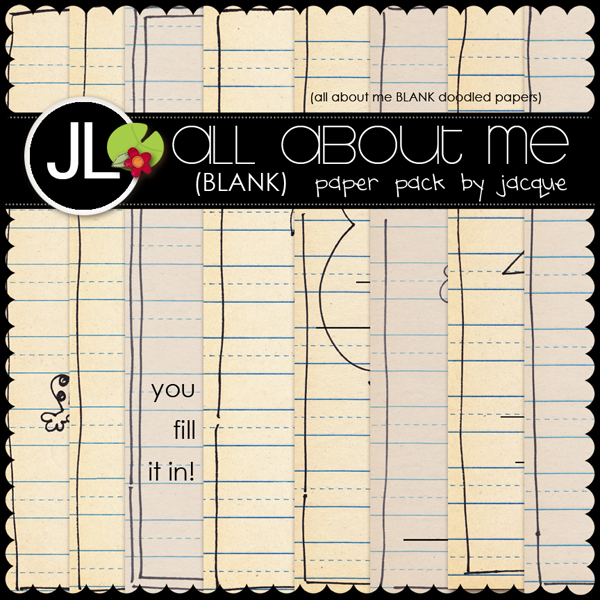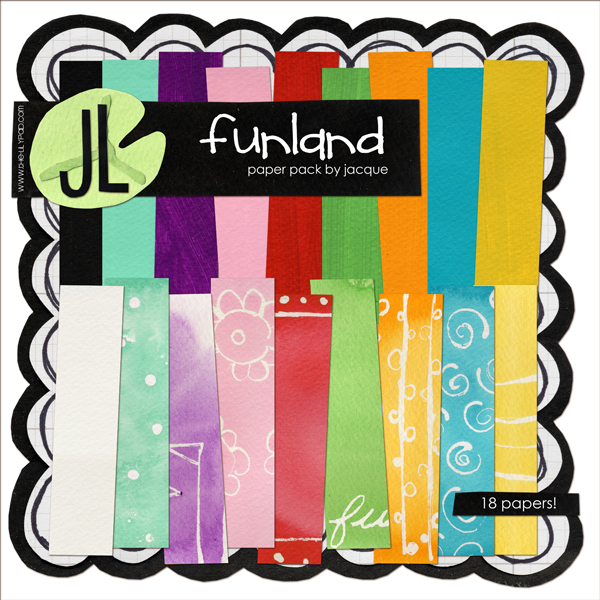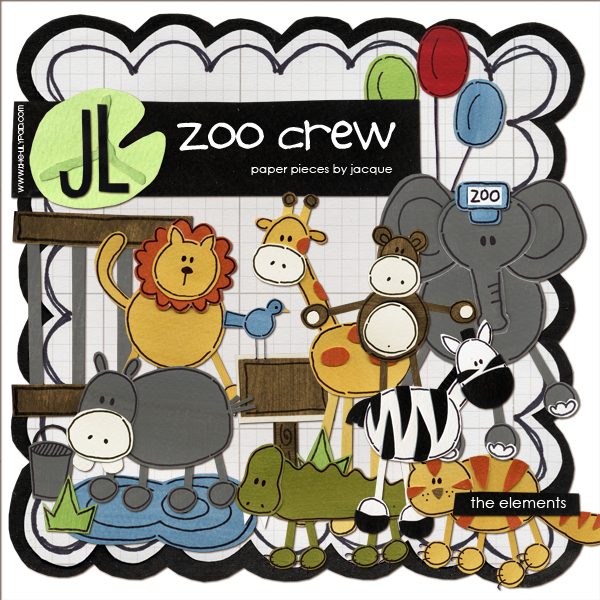 ———————————————————————————————————————————————-
I am SO SO thrilled to present a special blog giveaway today sponsored by Jacque.  She is generously offering a $10 gift certificate to her store to one lucky commenter.
I would be willing to bet that you will find something dozens of somethings that endear you in Jacque's store which is FULL of unique hand-painted and pieced paper pieces.  And to enter, that's all you need to do.  Simply take a peek in her store, wander around a bit and come back here to share the name of one of your favorite Jacque products.  Or if you happen to know the name of a favorite off the top of your head, that's wonderful too!
To increase your chances of winning, you can tweet this contest and/or post on Jacque's wall FB group wall telling her how much you agree with me and think she's made of awesome, lol!  Just come back to share a separate comment with the link to your tweet or letting me know you showered the love.  🙂
You have until 8pm PST Monday 9 May to enter.  Lots of luck!!