Happy Digital Scrapbooking Day!!
I am so happy to say that in addition to my fresh November BYOC products, the opportunities for savings with the PYS savings guide, a new Sparkle Confetti freebie on my Facebook page, my contribution to the quarterly DigiScrap Parade, and all the fun and games to be had in The Lilypad forums, I also have a brand new release!
One of my most favorite "traditions" of celebrating All Things Scrappy, is the collaborative fun I have with long-time friend Crystal Livesay. And every year we look forward to creating our annual Grab Bag for DSD.
It's here and it's inspired by paper play and as ever these page designs are versatile enough to suit any scrapping style or story: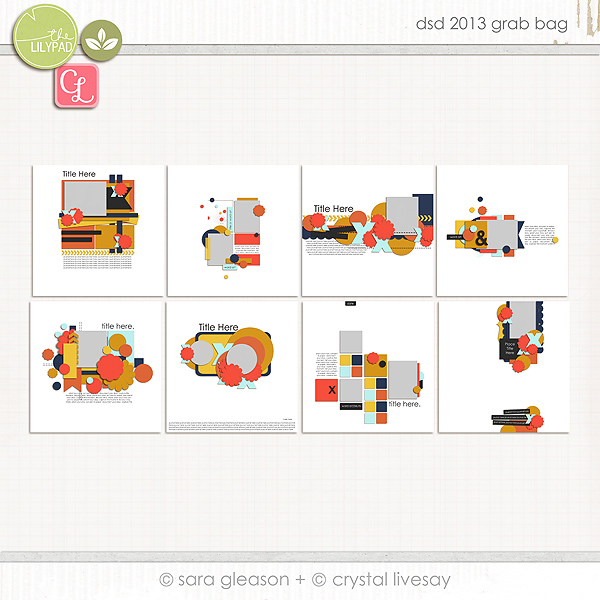 (more…)