"Hope is a good thing.  Maybe the best of things.  And no good thing ever dies."
That's one of my favorite quotes from one of my favorite films, The Shawshank Redemption which is an adaptation of one of the greatest pieces of storytelling ever penned (in my humble opinion) Rita Hayworth and Shawshank Redemption by Stephen King.  
I think I'm so drawn to this story because of it's strong and impactful theme of Hope.  It's one that resonates with me as it echoes one of my personal truths and strongest held beliefs: Hope is the single greatest asset a person can have.
There is a special kind of power in hope. The kind of quiet, steady, power that lives in perseverance, in faithfulness, in sunny days after cloudy ones, and in joyfulness.
And it's the stories of hope, springing fresh that have inspired Olive Tree. Olive Tree was first made available to subscribers of the My Scrapbook Art newsletter during my feature there in March 2012 and I've now I've revamped it a bit and brought it home to The Lilypad.
Meet Olive Tree: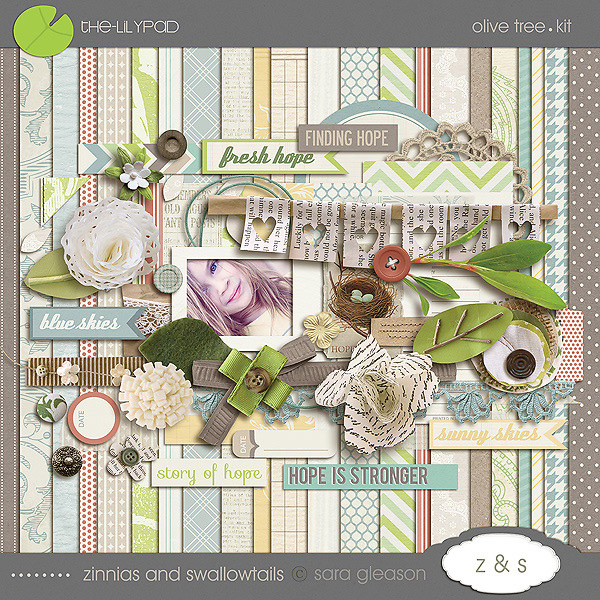 Olive Tree is a full digital kit inspired by these stories of fresh hope and finding joys and it is my hope that it will inspire you to document your own story of hopefulness, of wishing, or of joy. Whether you are documenting these days and stories for your child(ren) or for yourself (and please do!), Olive Tree features hand-crafted crafty goodness with a heart for the hopeful story. And it is versatile enough to help you tell any story, for any age and any gender.
I just love the fabulous inspiration created with Olive Tree.  The pages created are just.so.pretty.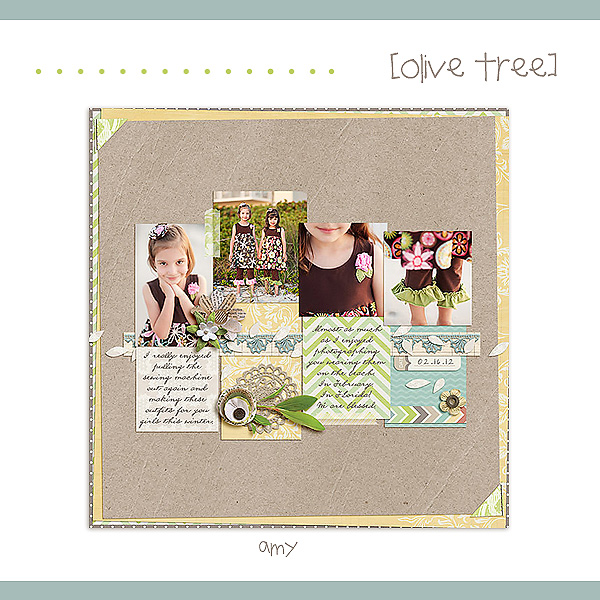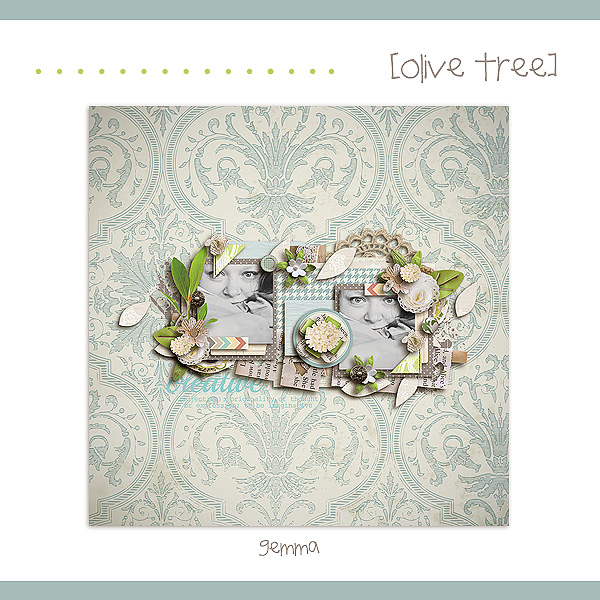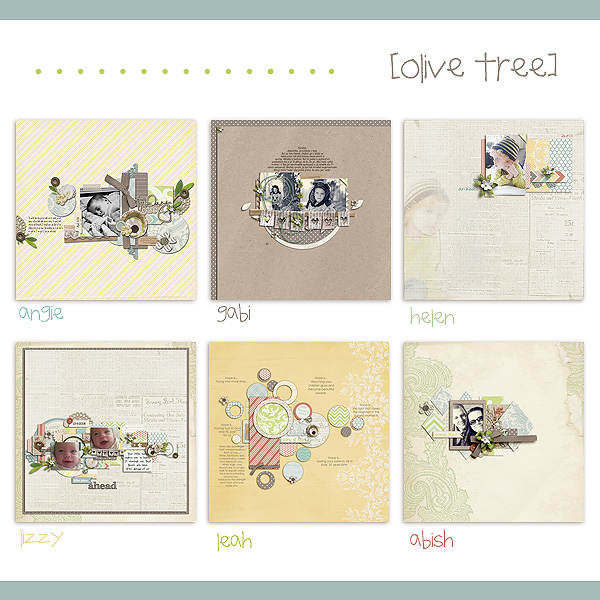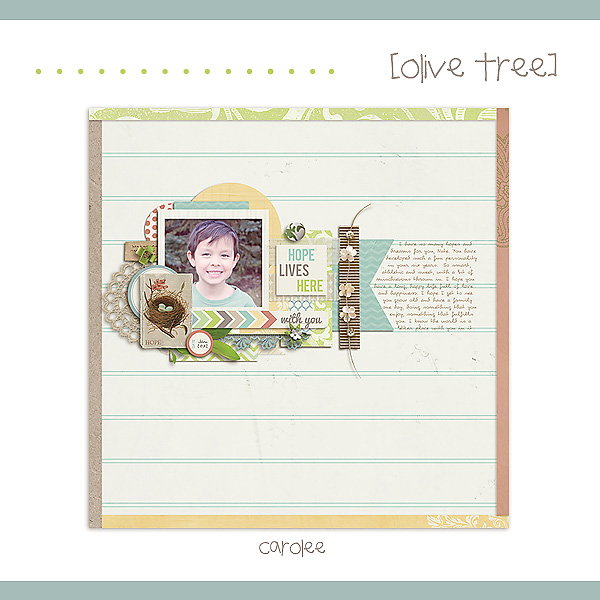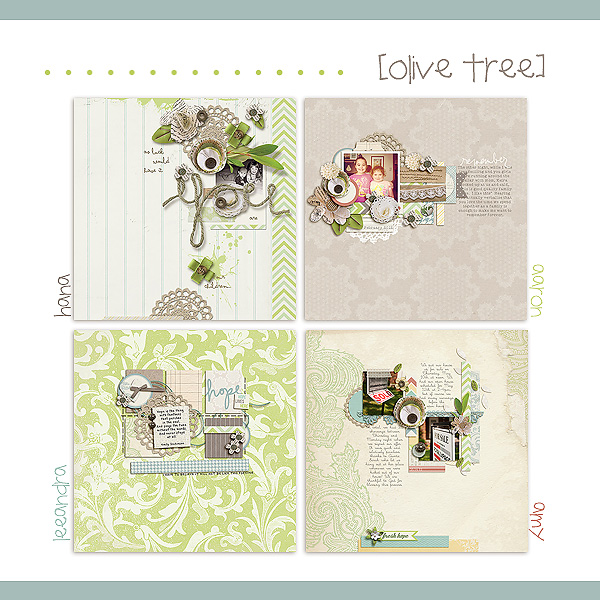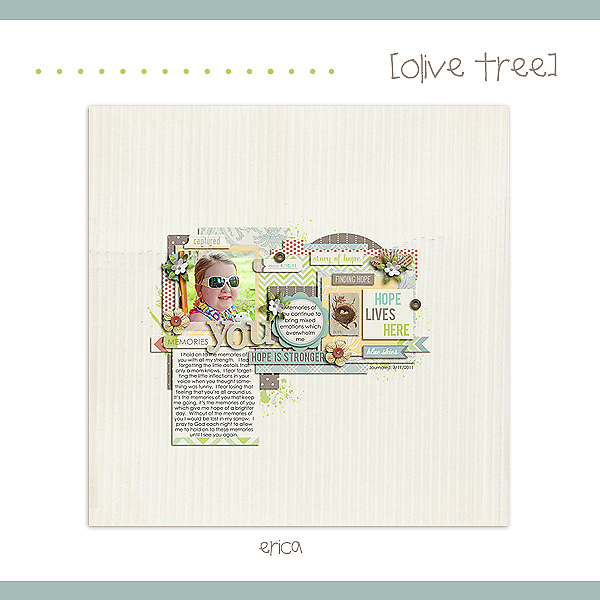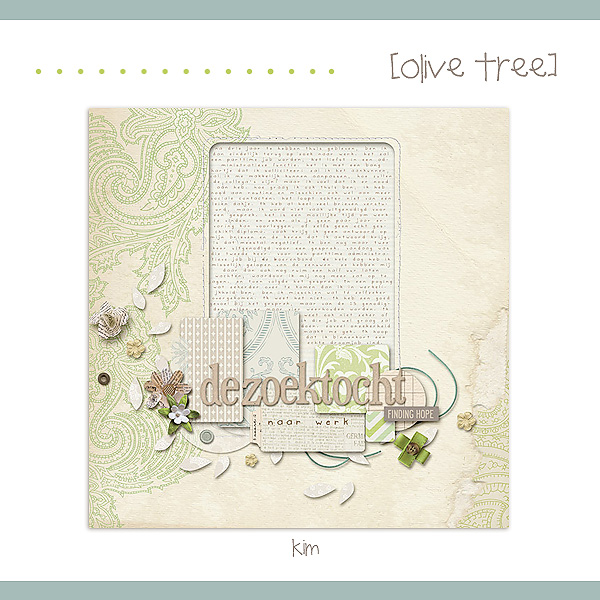 And Olive Tree  is available in my shoppe for 50% off as part of The Lilypad's Something Old, Something New this week!  Which means you can snag it for 50% off today — Wednesday 30 May — only.
As always I looove to see your stories and art too, so please feel free to share with me anytime.  Really!  Just shoot me a mail or share them on my facebook page.  And if you haven't signed up the newsletter yet you may want to do that so you can be the first to hear the latest news and get the latest exclusive savings.
Hope you are having a beautiful week!