Hello Everyone! Crystal here bringing you day 16 of the letters. I am pretty ill but I was determined not to leave Sara hanging on today's post, so I apologize in advance for any typos…or sentences that make no sense! Today's prompt was a bit different for Sara and I. We are always looking for different ways to inspire you in your storytelling. Let's take a look at what we had for today and then chitter chatter a bit more about it!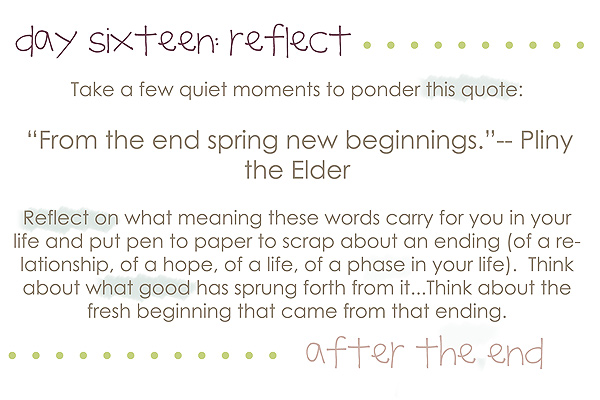 I quite like this quote, don't you?? So much comes to my mind when I think about it and so much can be scrapped with that as your inspiration. Sometimes an ending is very sad. It's hard to move on from some things and ever see good things come from it. Sometimes you feel as if nothing good could ever come from something. However, I am a firm believer that everything happens for a reason and a lot of the time you have a lot of control over what is to be gained from a situation. If you sit around and sulk over your broken heart then you will never be able to heal or find someone to help you put it back together. Maybe a period came in your life where you felt so hopeless and full of despair? Where did you go from that point?? What good were you able to spring forth from those ashes? Maybe you are still at an end. Your new beginning hasn't come yet. Where do you hope to go from here? We have a couple super amazing pages from the girls to share with you too!
by Lex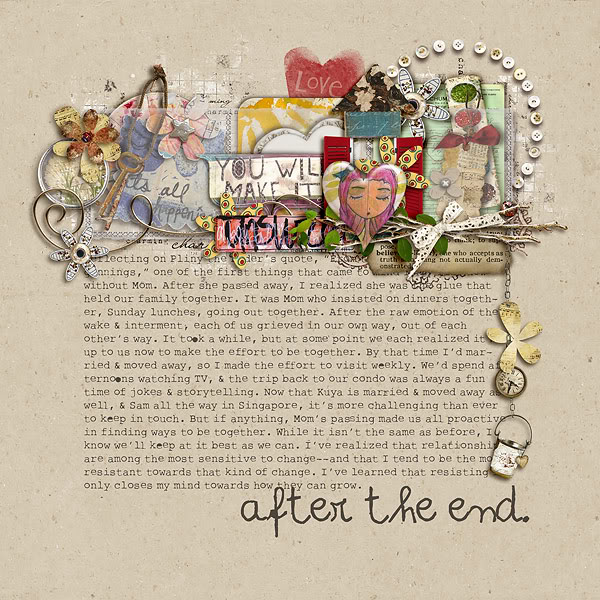 by Nicole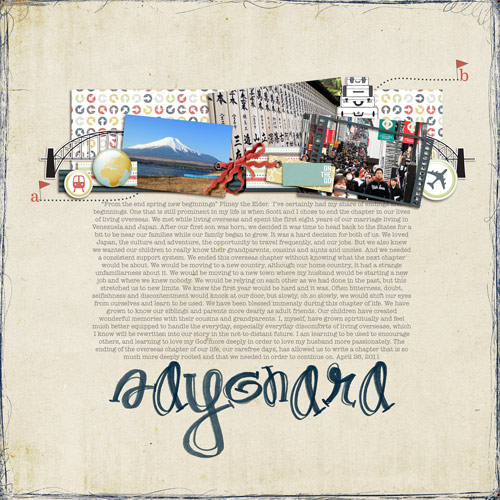 Totally amazing and inspiring!! I hope that you are moved by this prompt! Don't forget to snag the May Letters because they will be starting here on May 4th!